New Assistant Professor May '05 Researches Suicide Risk and Prevention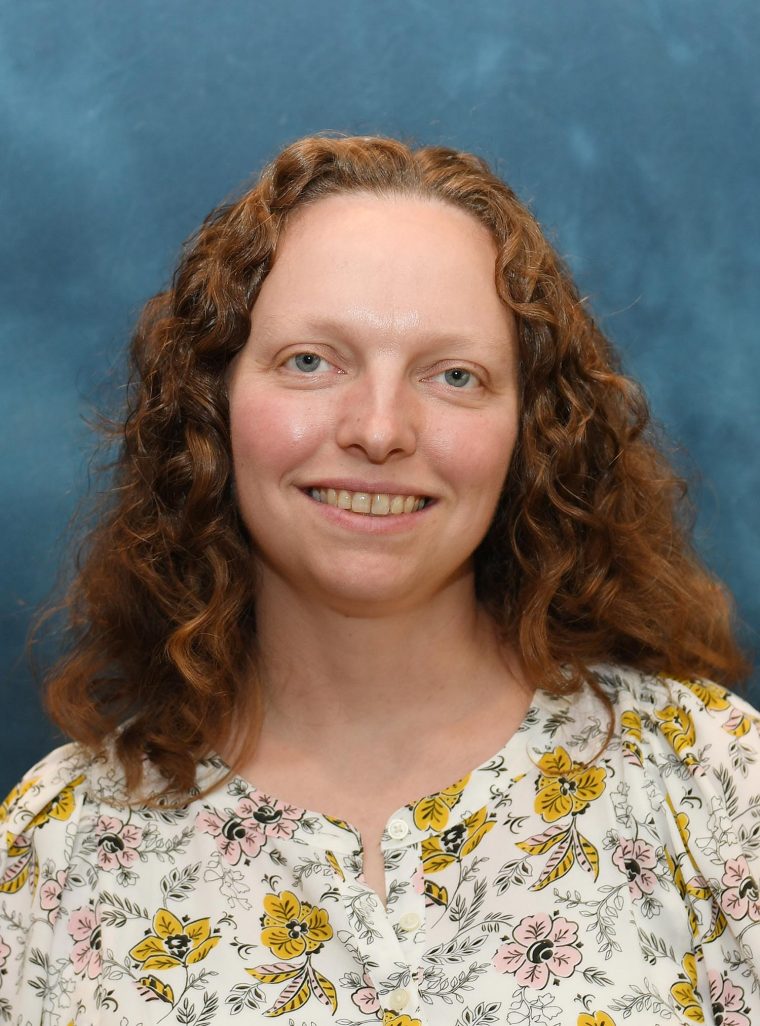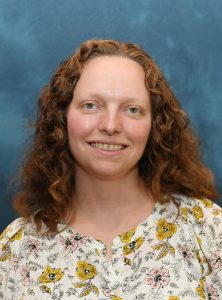 In this issue of The Wesleyan Connection, we speak with Assistant Professor of Psychology Alexis May '05, who joined the Department of Psychology this fall. May will be among the speakers at the Shasha Seminar for Human Concerns on Sept. 14–15.
Q: Welcome (back) to Wesleyan, Professor May! You earned your BA from Wesleyan in psychology and neuroscience and behavior in 2005. Please tell us about your journey since then.
A: After gaining substantial clinical research experience in the psychology department as a project coordinator for [Walter Crowell University Professor of Social Sciences, Emerita] Ruth Striegel Weismann, I was sure of my passion for clinical science but wasn't sure how I wanted to pursue that professionally. I took the opportunity presented by this uncertainty to move cross-country to Santa Cruz, Calif., and work some "random" jobs. I landed in a position coordinating a suicide prevention crisis line. I loved the work but was frustrated by how little empirical knowledge there was about suicide prevention. This prompted my decision to return to school to pursue a degree in clinical psychology with a focus on suicide research. I completed my PhD in clinical psychology at the University of British Columbia, my clinical internship at Alpert Medical School of Brown University, and my postdoctoral fellowship at the National Center for Veterans Studies at the University of Utah. Throughout my positions I've maintained my focus on understanding the phenomena of suicidal thoughts and behaviors in the service of improving prevention and intervention efforts. Suicide is a devastating, complex, and unsolved problem. I feel very fortunate I get to spend my time working towards better solutions.
Q: How is it being back as a faculty member? Has Wesleyan changed much since your time as a student?
A: I was excited to see how much the psychology department has grown and diversified. I was also thrilled to learn about the addition of the Quantitative Analysis Center—it is a huge resource to both students and faculty. Overall, the students seem as skilled, passionate, and creative as ever!
Q: In your research on suicide, you are particularly interested in understanding what differentiates those who act on suicidal thoughts from those who don't. What are some of the most important factors that you've detected in your research?
A: One of the most important findings is that many of the things we think are important in predicting suicide attempts are actually much more relevant to suicidal thoughts. Consistently, I've found that the most commonly cited risk factors for suicide attempts (e.g., depression severity, hopelessness, impulsivity) are much more relevant to developing suicidal thoughts than in identifying who is at most risk of acting on those thoughts. We are still in the process of understanding what factors are necessary for suicidal thoughts to become suicidal actions. However, I and others have found that nonsuicidal self-injury (NSSI) is one of the strongest correlates of suicide attempts among ideators, and this finding spans diverse populations including adults, adolescents, and military recruits.
Q: What future research do you have planned in your lab?
A: I recently received a grant from the Military Suicide Research Consortium to develop and test a brief suicide prevention intervention for couples. Although romantic partners are ideally situated to support suicidal individuals, they first need to be invited to participate, to know what to do, and when to do it. Studies of other health problems have consistently found that family-involved interventions yield better outcomes than individual-focused outcomes. Effective family-involved suicide prevention interventions for adults have yet to be developed, however, despite the strong desire of spouses and family members to be more involved in the care of suicidal loved ones. Thus, I'll be adapting the Crisis Response Plan, an evidence-based single session intervention for suicide prevention, for use with suicidal service members and their partners. We'll then run a randomized clinical trial and follow participants and their partners multiple times over six months to test the effect of the intervention on suicide ideation and clarify the mechanisms at work.
Q: What methods do you use to conduct your research?
A: I use observational, experimental, micro-longitudinal, and meta-analytic methods. My work draws on diverse areas of psychology—including emotion, personality, and neuroscience to address three central questions: who attempts suicide, why, and how can our understanding of the nature of suicide be leveraged to alleviate suffering? 
Q: Please tell us about your clinical work and how it informs your research.
A: Clinically I am trained in cognitive behavioral therapy, dialectical behavior therapy, and motivational interviewing. Though most of my time is spent on research, I draw a lot on my previous clinical experience to inform the questions that I investigate and the treatments I develop. One of my favorite things about clinical science is the interconnection between the lab, the clinic, and the public.
Q: This year's Shasha Seminar for Human Concerns will focus on "Suicide & Resilience: Finding the Words." What is your involvement in the seminar?
A: In fact, it was a fortuitous coincidence. Planning and development of the seminar by [Professor Emeritus of Psychology] Karl Scheibe and [Director of Counseling & Psychological Services] Jen D'Andrea was well underway before I started at Wesleyan. However, I was fortunate to be invited to be part of a panel focused on new research on suicide prevention and suicide loss. I'll be speaking about one way to understand the progression from thinking about suicide to acting on those thoughts. My esteemed colleague Alex Millner will present new ways to describe the suicidal experience, and Melinda Moore, a leading expert in suicide bereavement, will discuss post-traumatic growth.
Q: What courses are you teaching at Wesleyan this year?
A: This fall I'm teaching an advanced seminar in the science of suicide risk and prevention. In the spring I'll be teaching an advanced research lab focused on my current research project, developing and testing a brief suicide prevention intervention for couples.
Q: Finally, what do you enjoy doing in your spare time?
A: I love hiking, camping, and getting out into nature of any sort. I've also played recreational soccer for many years. I always enjoy spending time with family and friends, experimenting with new recipes in the kitchen, and traveling.