Fall Harvest, Music, Gatherings at 2018 Pumpkin Fest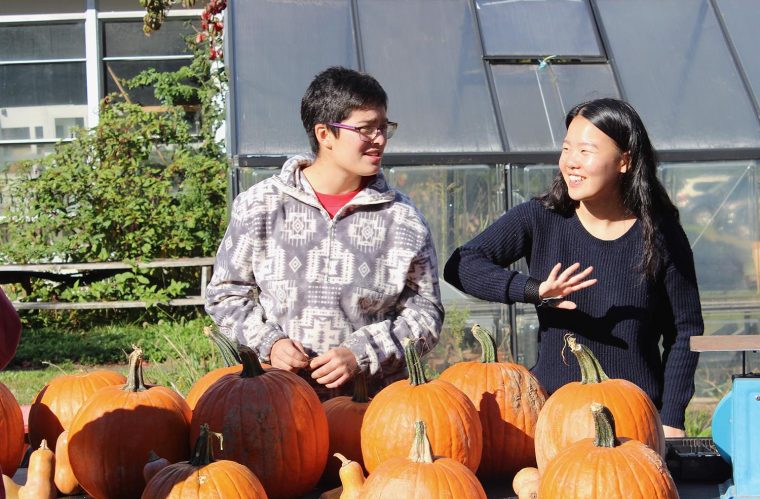 The campus and local community celebrated the fall season during the College of the Environment's annual Pumpkin Fest on Oct. 13.
Held at the student-run, Long Lane Organic Farm, participants enjoyed farm tours, farm produce and baked good sales, crafts, face painting, local vendors, free veggie burgers and apple cider, a pie eating contest, prizes from Wesleyan University Press, and musical performances.
Wesleyan performers included Brien Bradley '19, Phie Towle '20, Rebecca Roff '20, Dreamboat (May Klug '19), Slavei, Long Lane Gourdchestra, and Anna Marie Rosenlieb ['20] Collective Dance Improv.
In addition, the student groups Veg Out, Outing Club, Climate Action, Bee Club, and Wesleyan Sustainability had tables at the festival.
(Photos by Alexa Jablonski '22)