President Roth, Renowned Indian Education Counselor Discuss Value of Liberal Education in Mumbai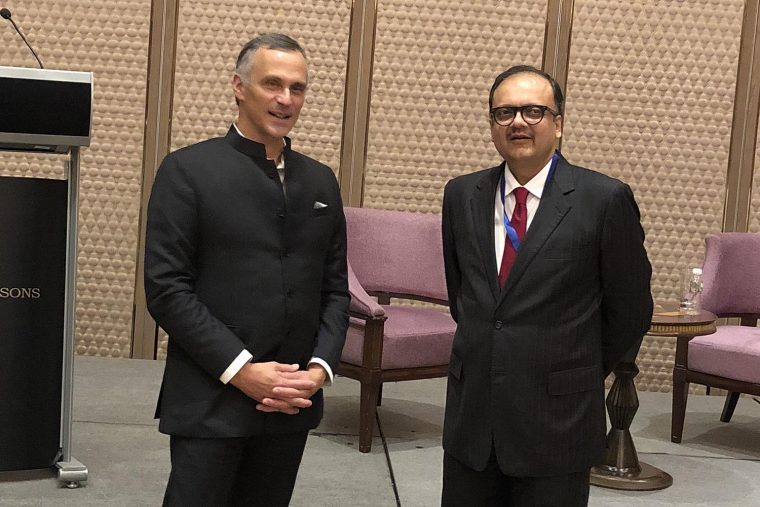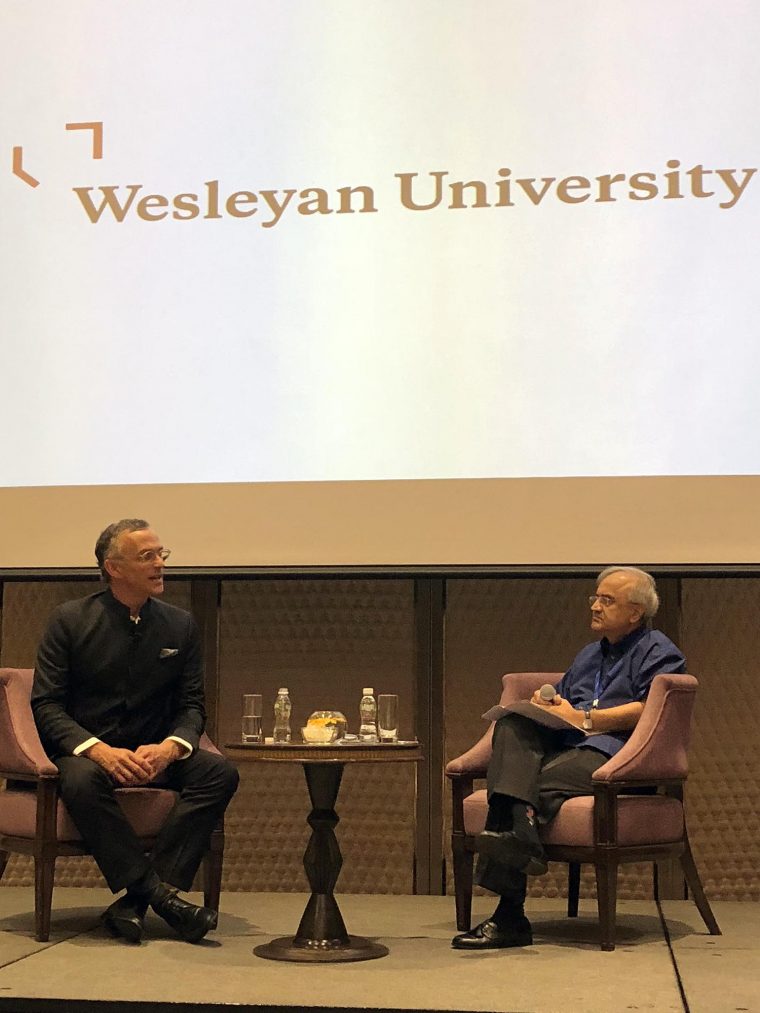 On Oct. 22, President Michael Roth held a public discussion in Mumbai, India, with leading education and career counselor Viral Doshi on the value of pursuing a liberal arts education. Nearly 90 people, including many alumni, parents, prospective students, and high school counselors, were in attendance.
Over the past decade, an increasing number of students from India are choosing to pursue higher education in the United States. Wesleyan has seen applications from India increase by 70 percent over the past 5 years.
At the event, Roth spoke about the educational experience offered by Wesleyan, while Doshi shared his perspective on and insights into current trends in higher education. He is the founder of Viral Doshi Associates, which provides students and young adults with services ranging from psychometric testing and mentoring to career and college planning.
"I am delighted to return to India to discuss the importance of liberal arts education in today's culture and economy," Roth said. "Wesleyan University has long had deep connections with India, and today our students who come from this country are contributing greatly to our dynamic campus. Now more than ever, a creative, bold, and rigorous liberal education equips our graduates for lifelong learning and productive careers."
The event was hosted by Ajay Vaghani P'18, who delivered opening remarks. Jyoti Sanghi Ahuja P'20 delivered closing remarks. In addition, Ishita Mukerji, Fisk Professor of Natural Science, also traveled to India in late October to visit with prospective students at Mumbai high schools and deliver two talks on her research on a protein involved in meiotic recombination. The talks were delivered at the Tata Institute for Fundamental Research and the India Institute of Technology at Delhi. Some of the research was recently accepted for publication in Biophysical Journal.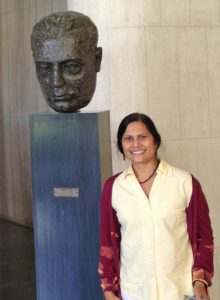 As part of these academic visits, Mukerji said, "I will also be hoping to establish partnerships and collaborations for hosting student internships this summer as part of our recent funding initiative through the UISFL grant." This $165K grant from the U.S. Department of Education's Undergraduate International Studies and Foreign Language (UISFL) program will support the teaching of Hindi and Urdu, the research of STEM faculty and students in India, and the increase in cultural programming related to South Asia. Read more here.
Wesleyan has deep, long-standing ties with India dating back to the 1960s. These include an annual Navaratri Festival held at Wesleyan's Center for the Arts for more than 40 years, an annual student-organized Holi Festival, South Indian music course offerings, a South Asian studies concentration, and an active South Asian Student Association.
Mukerji is also professor in and director of the College of Integrative Sciences; professor of molecular biology and biochemistry; professor, environmental studies; co-coordinator, molecular biophysics; and coordinator, health studies.
Additional photos of the gathering are below: