Public Safety, Greek Life Stuff a Cruiser to Benefit Local Children in Need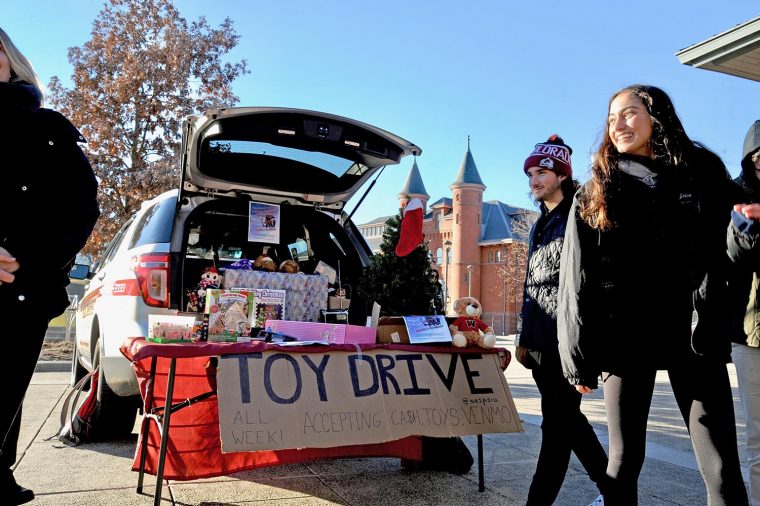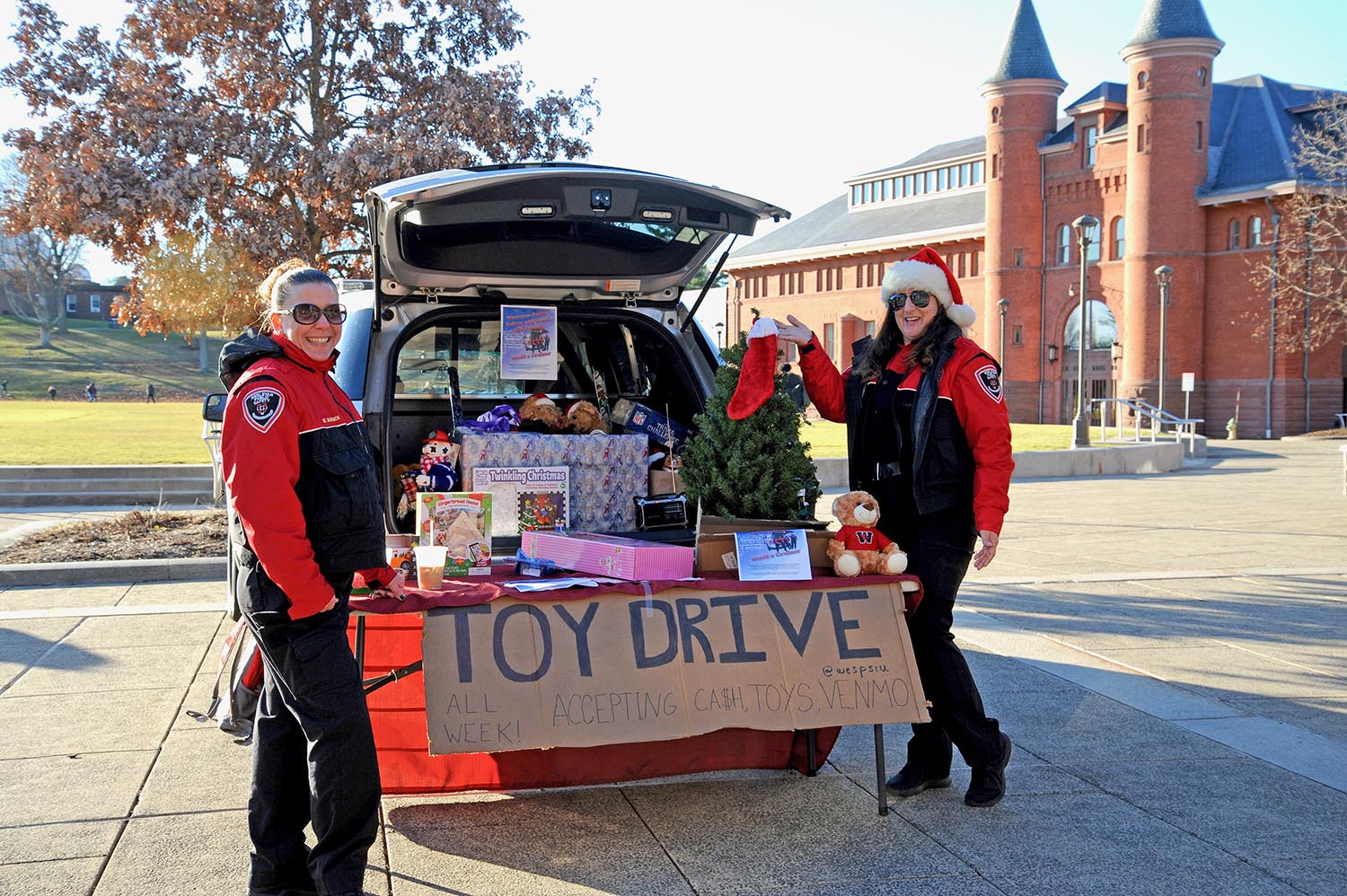 Wesleyan Public Safety and Greek Life hosted a Stuff a Cruiser event Dec. 3–7 at Usdan's Huss Courtyard and Dec. 8 at Wesleyan RJ Julia Bookstore. The University partnered with the Middletown Fire Department by collecting donations to benefit local children in need during the holidays and throughout the year.
Several members of Psi Upsilon also helped staff the event and Bon Appétit Management Co. provided free coffee vouchers for anyone who made a donation.
"The Wesleyan community has been so generous during our Stuff a Cruiser event," said Sgt. Kathy Burdick. "We've collected many toys and cash donations, and we look forward to doing this again next year."
As a result of the donations, which filled five Public Safety cruisers, Wesleyan helped 16 local families provide gifts for their children on Christmas.
Public Safety also is collecting donations (including wrapping paper) at the office located at 208 High Street. (Photos by Alexa Jablonski '22)