Sawhney Speaks at Tata Mumbai LitFest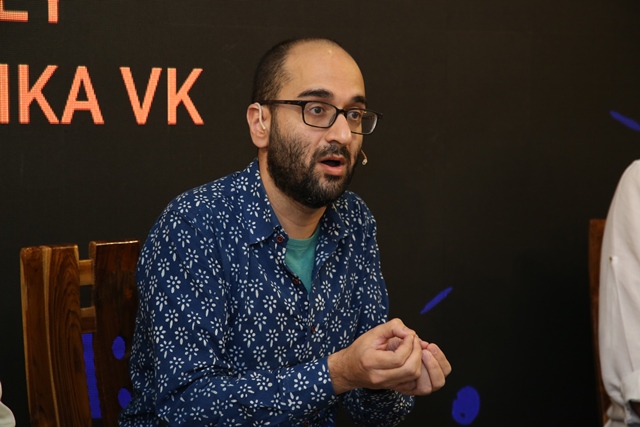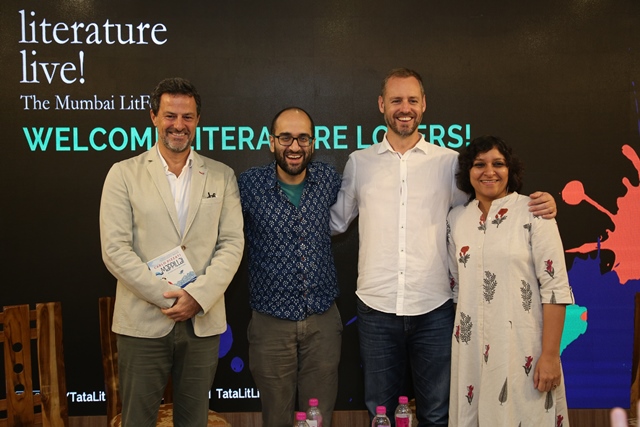 Hirsh Sawhney, assistant professor of English and coordinator of South Asian Studies, recently participated in Tata Literature Live! The Mumbai LitFest. The ninth annual event was held Nov. 15–18 in Mumbai and was attended by more than 100 participants from around the world.
At the festival, Sawhney participated in a panel discussion about the way in which outsiders write about India, and how outside perspectives have shaped both Euro-American and South Asian perspectives on India.
"A lot of this conversation focused on the undying legacy of empire, and we had a nuanced conversation about issues of representation and authenticity, a discussion that seemed very relevant to parallel conversations occurring here at Wes," he said. "The conversations were obviously focused on books and writers, and there were some big writers there, such as Allan Hollinghurst. But there were also provocative conversations about contemporary political issues, such as the rise of right-wing extremist policy and rhetoric in both Indian and North American politics."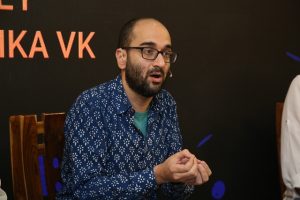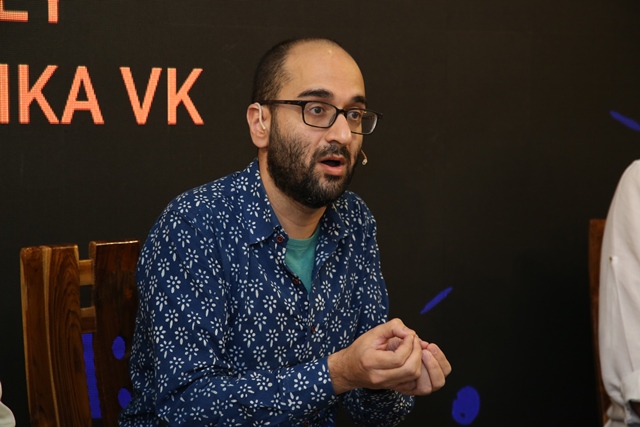 For Sawhney, the highlight of the festival was running a writing workshop for local college students and aspiring writers on cultivating a sense of place and setting in fiction.
"We workshopped some flash fiction, and read works by Indian writers, such as [Saadat Hasan] Manto, and also excerpts from stories by Annie Proulx and James Baldwin," he said.
Sawhney added: "The festival organizers did a great job of bringing in a diverse and enthusiastic crowd. Indian publishing is very dynamic right now, and I met some great debut writers from India who haven't been published here in the U.S."
Sawhney is the author of the novel South Haven (Akashic Books, 2016), which was shortlisted by the festival for its First Book Award in 2017. He also authored an e-book titled The Diary of Rehan Malhotra (Juggernaut Books, 2017), edited Delhi Noir (Akashic Books, 2009), and collaborated with Amy Bloom on New Haven Noir (Akashic Books, 2017).
"It was my first time at the festival, and it was seamlessly run. Mumbai is a cosmopolitan, exciting city," Sawhney said, noting that he met with some Wesleyan alumni in the city. During his trip to India, he also traveled to Delhi, where he met with college counselors to share information about Wesleyan, and presented on his work at Ashoka University, a leading Indian university with a focus on liberal arts.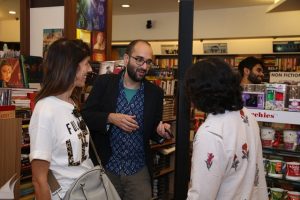 Wesleyan has deep, long-standing ties with India dating back to the 1960s. In addition to Sawhney's activities, this past fall President Michael Roth '78 held a public discussion in Mumbai with leading education and career counselor Viral Doshi. Also, Ishita Mukerji, Fisk Professor of Natural Science and professor of molecular biology and biochemistry, delivered two talks—at the Tata Institute for Fundamental Research and the India Institute of Technology at Delhi—on her research on a protein involved in meiotic recombination. Mukerji also visited with prospective students at Mumbai high schools.