10 Wesleyan Students, Alumni Win Fulbrights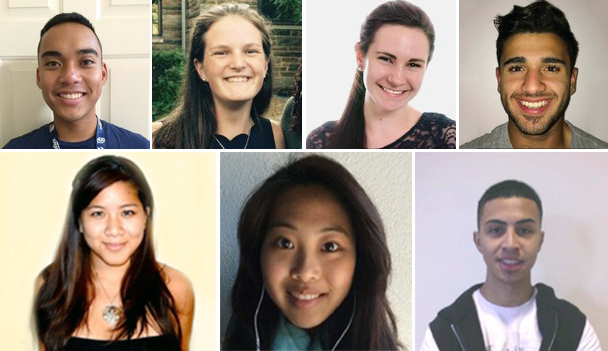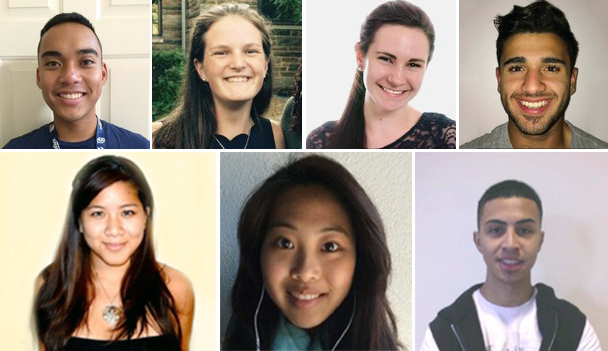 Ten Wesleyan seniors and recent alumni are the recipients of 2019-20 Fulbright English Teaching Assistantships (ETA) and Fulbright Open Study/Research Awards.
The English Teaching Assistant (ETA) Programs place Fulbrighters in classrooms abroad to provide assistance to local English teachers. ETAs help teach English language while serving as cultural ambassadors for the U.S. The age and academic level of the students varies by country, ranging from kindergarten to university level.
Applicants for Open Study/Research Awards design their own projects and will typically work with advisors at foreign universities or other institutes of higher education. The study/research awards are available in approximately 140 countries.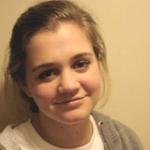 Jordan Legaspi '19 received an ETA to Taiwan. Legaspi is a McNair scholar and a psychology major from California.
Ellie Martin '16 received an ETA to Colombia. She is an anthropology and Hispanic literatures and cultures double major.
Emma Porrazzo '19 received an ETA to Taiwan. A College of East Asian Studies and College of Social Studies double major, Porrazzo is from Vermont and competes on the women's crew.
Katelin Murray '19 received an ETA to Spain. Murray is from Massachusetts and is a double major in government and Hispanic literatures and cultures.
Amad Amedy '19 received an Open Study/Research Award to Spain. He's a neuroscience and behavior major from Tennessee and is on the men's soccer team.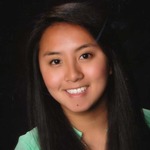 Emma Distler '19, an Italian studies and psychology double major from New York, was awarded an ETA grant to Italy.
Stephanie Loui '14 received an ETA to Thailand. Loui is from Hawai'i and was an English major.
Hai Lun Tan '18 was offered an ETA grant o Taiwan. She was a College of Letters and history double major from California.  Hai Lun declined the award to pursue graduate studies at Columbia University.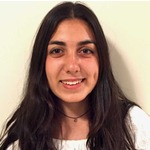 Rachel Yanover '19 received an ETA award. She is an anthropology and environmental studies double major from California.
Ulysses Estrada '17 received a Fulbright Binational Internship Award to Mexico. He'll be paired with a multinational corporation in Mexico City and will assist with their international strategy while taking business school classes at Instituto Tecnologico Autonomo de Mexico (ITAM). He is an economics and government double major from Colorado.
According to the Fulbright website:
"In 1945, Senator J. William Fulbright introduced a bill in the United States Congress that called for the use of surplus war property to fund the 'promotion of international good will through the exchange of students in the fields of education, culture, and science.' On Aug. 1, 1946, President Harry S. Truman signed the bill into law, and Congress created the Fulbright Program, the flagship international educational exchange program sponsored by the U.S. Government….
The Fulbright U.S. Student Program is the largest U.S. exchange program offering opportunities for students and young professionals to undertake international graduate study, advanced research, university teaching, and primary and secondary school teaching worldwide. The program currently awards approximately 2,000 grants annually in all fields of study, and operates in more than 140 countries worldwide."