Cardinal Community Classic Raises Almost $5K to Help Local Women with Breast Cancer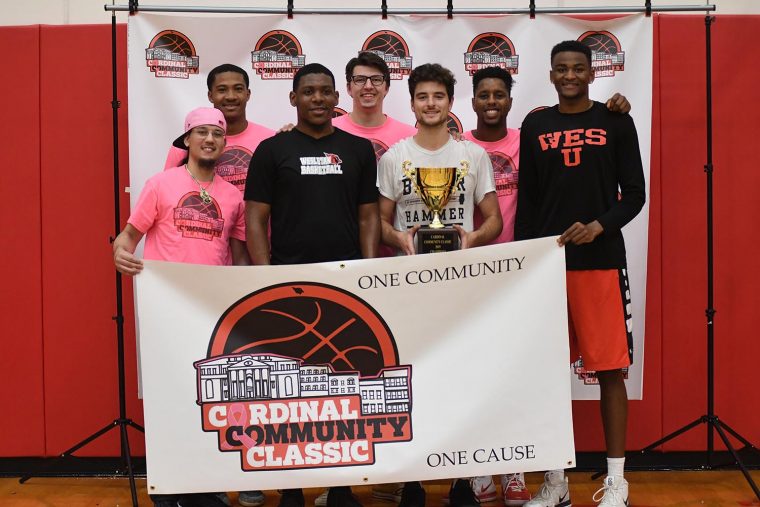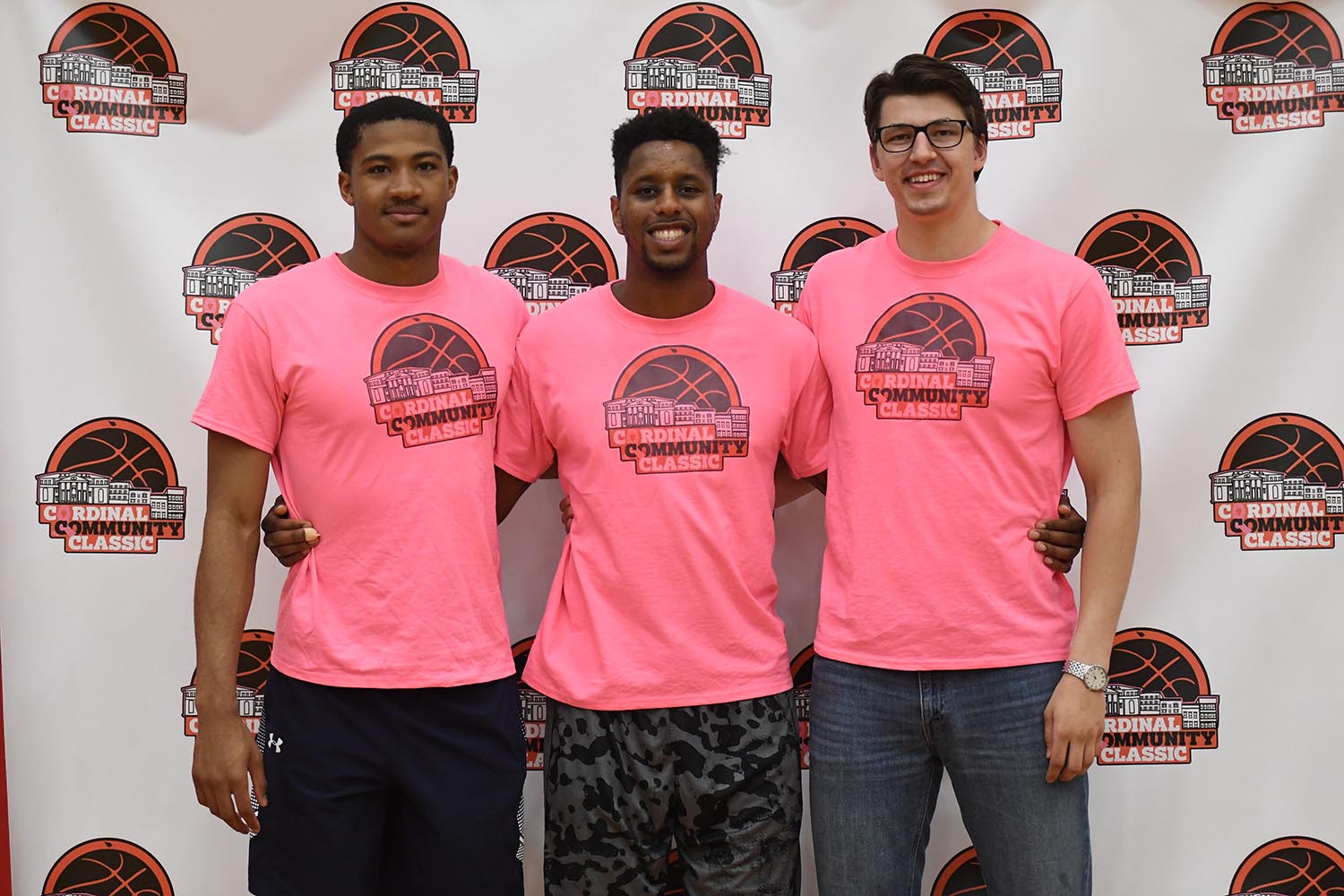 On April 28, Wesleyan hosted the second annual Cardinal Community Classic at the Freeman Athletic Center. Thirty-two teams from Wesleyan and the local community participated in the event, which raised more than $4,637 for Middlesex Health Comprehensive Breast Center in Middletown.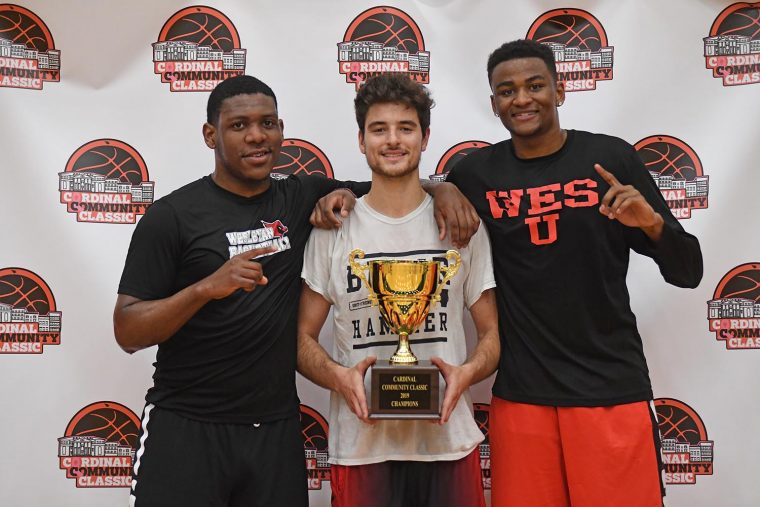 "Our goal is to support individuals affected by breast cancer in our local community, but in the process, we also provide an exciting space where Middletown residents and Wesleyan students can come together and have a great time," said event organizer and men's basketball team member Jordan Bonner '19. "We wanted more community engagement from last year so it was great to see so many people from Middletown competing and showing up to the day's events."
In addition to a 3-on-3 tournament, games included a 3-point contest, dunk contest, hot spot shooting, and half-court shot. Multiple Middletown-based businesses provided raffle prizes and Usdan University Center provided free food and refreshments.
Shack Dezonie '22, Gabe Ravetz '22, and Jordan James '21 were named the Cardinal Community Classic champions.
Sarah Moore from the Middlesex Health Cancer Center spoke about the impact that breast cancer has had on the local community and how the funds raised by the Community Classic will be used to benefit patients who face financial hardship.
In 2018, the Community Classic raised more than $3,000 for Middlesex Health.
Photos of the event are below: (Photos by Lianne Yun '18)