Townsend '90 Discusses New Memoir at Bookstore with McCrea '21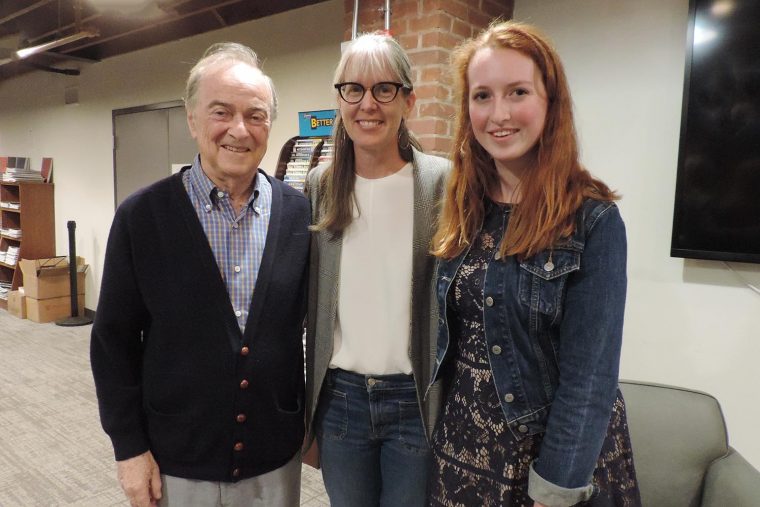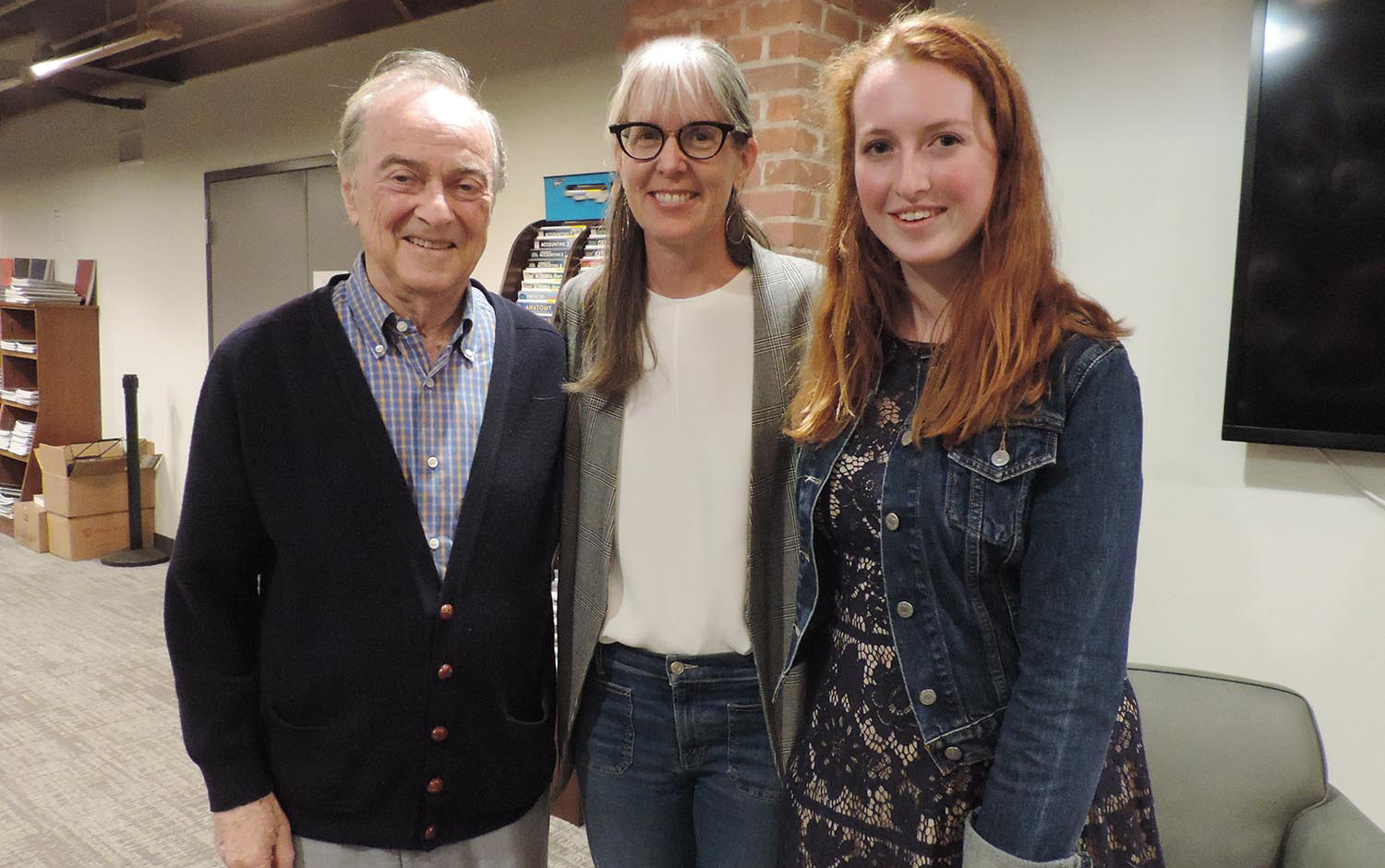 On Sept. 19, Wesleyan RJ Julia Bookstore hosted a Q&A with College of Letters (COL) alumna Sarah C. Townsend '90, P'21, author of Setting the Wire: A Memoir of Postpartum Psychosis, (Lettered Streets Press, 2019) in conversation with current COL major Sara McCrea '21.
McCrea, who reviews alumni books for the Wesleyan Connection, had selected Townsend's book for inclusion in the second of her recent-publications series last spring. Encouraging others to read Townsend's work, she had written: "Bursts of sharp and vulnerable detail presented in lyrical prose display Townsend's fearlessness as she evaluates the ways in which her own body and others' bodies handle and inform emotion. Through its discussion of losing and finding wholeness, Townsend's succinct and striking writing implores readers to reckon with the power and limitation of physical reflections in representing mental illness."
This semester, at the bookstore event, she told those gathered, "I was in complete awe of this book's riveting honesty and its masterful structure."
An audience that boasted many of McCrea's COL peers, along with University Professor of Letters Kari Weil, were seated to face Townsend and McCrea. Additionally, Professor of Letters Emeritus, Paul Schwaber, who had been director of the College of Letters as well as one of Townsend's advisors while she was an undergraduate, was also in attendance, contributing his observations and a question to the discussion that followed the Townsend/McCrea dialogue.
Townsend began by reading from the book, tracing her experience as a new mother with a nursing infant, quickly moving into psychosis, undergoing hospitalization, and finally returning to a healthy sense of self. Yet, "this isn't a really heavy book," Townsend explained. "It's joyful, actually—a love story."
Prompted by McCrea's questions, Townsend explored the meaning of the title: She had become fascinated by Phillipe Petit, the man who walked on a wire strung between the two towers of the World Trade Center. He had talked about the importance of properly "setting the wire"—a through line—before beginning to cross. Like Petit's high wire, she noted, her baby's umbilical cord had been attached off-center, in what is called a compromised attachment.
"I think our minds are natural pattern-makers, and we have that in our favor," Townsend noted, commenting on the associations these items had brought to her consciousness. The two also discussed Townsend's use of sound, as well as the book's narrative shape, noting that it is unlike that of a male hero's journey; instead, it traced out a spiral structure. The two also explored Townsend's writing process, as well as the ways that her career as a psychotherapist had informed the work.
"I guess one of the great things about writing is that there aren't any rules and you can just take from anywhere and see what you might do with it," Townsend concluded, ending the formal part of the program to greet students personally and sign books.