Molecular Biophysics Program Hosts 20th Annual Retreat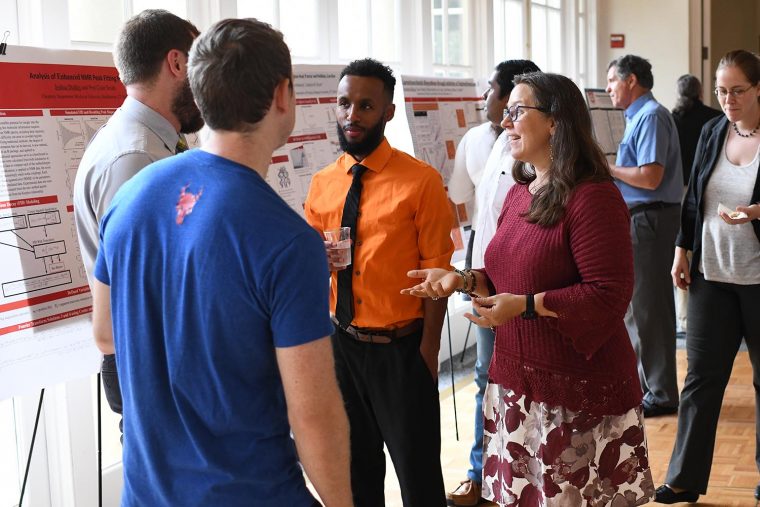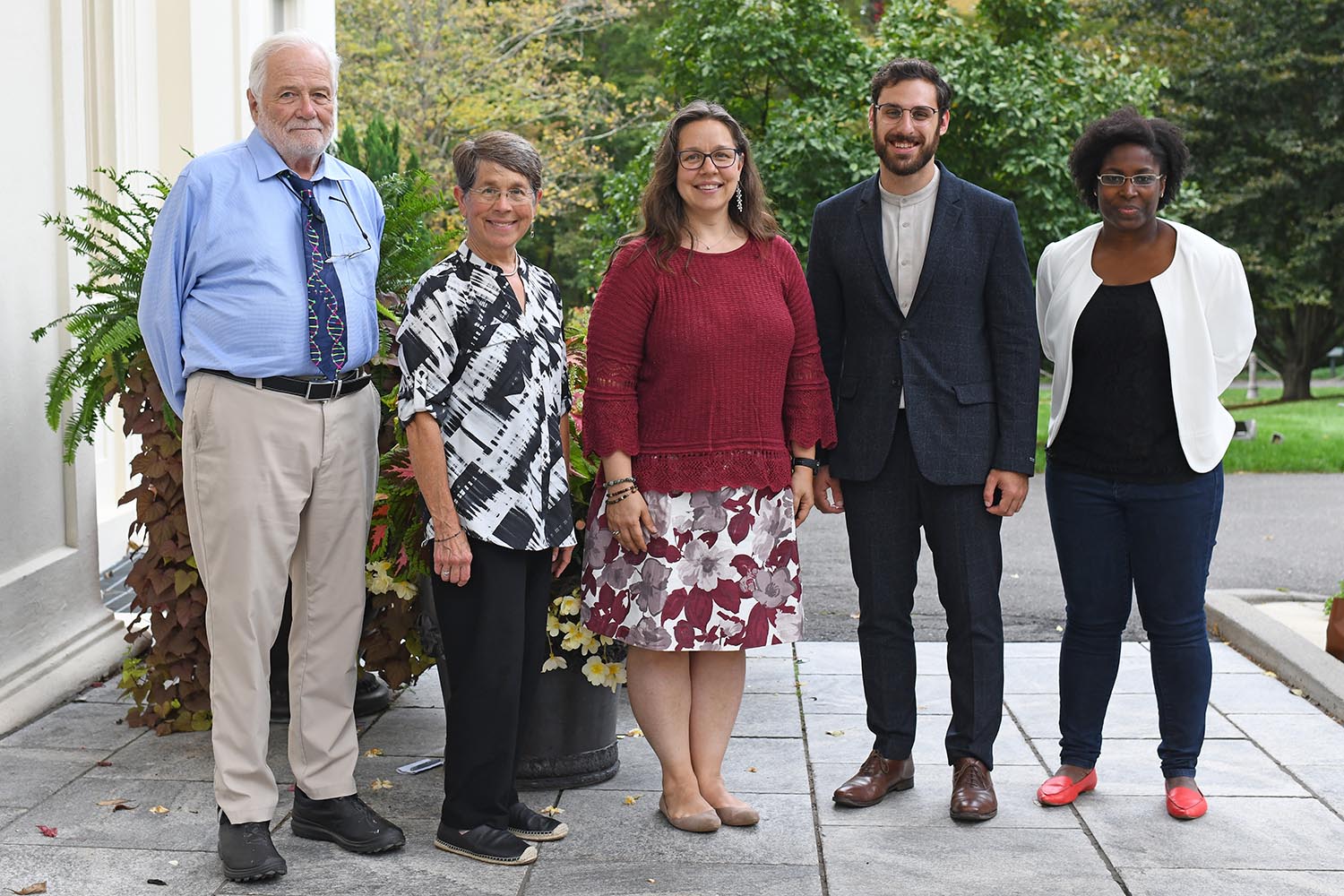 On Sept. 26, the Molecular Biophysics Program hosted its 20th Annual Molecular Biophysics Retreat at Wadsworth Mansion in Middletown. Several Wesleyan faculty, students, and guests attended the all-day event, which included five talks, two poster sessions, and a reception.
Lila Gierasch, Distinguished Professor of Biochemistry and Molecular Biology and Chemistry at the University of Massachusetts, Amherst, delivered the keynote address, titled "Hsp70s: Allosteric Machines that Perform a Multitude of Cellular Functions." Gierasch, a leader in the field of protein folding, is a newly elected member of the National Academy of Sciences. Her work focuses particularly on folding in the cell and understanding the action of folding helper proteins, known as chaperones. Her career-long contributions were recently recognized by the American Peptide Society with a lifetime achievement honor, the Merrifield Award. She is also a recipient of the American Chemical Society's Ralph F. Hirschmann Award in Peptide Chemistry, an elected member of the American Academy of Arts and Sciences, and is currently editor-in-chief of the premier biochemical publication, the Journal of Biological Chemistry.
Other speakers included David Beveridge, Joshua Boger University Professor of the Sciences and Mathematics, Emeritus; Erika Taylor, associate professor of chemistry; Michael LeVine '11 of D.E. Shaw Research; and Laverne Melón, assistant professor of biology.
Beveridge presented a brief history of Wesleyan's Chemistry and Molecular Biophysics programs; Taylor presented a talk titled "Understanding Metabolic Flux: Exploring the Activation and Inhibition of Lignin Derived Aromatic Compounds on their Pathway Enzymes"; LeVine '11 spoke about "A Decade Under Allosteric Regulation or: How I Learned to Stop Begging the Question"; and Melón discussed "Tonic for all ales: Tonic GABAergic inhibition, alcohol and anxiety."
Joseph Knee, Dean of the Natural Sciences and Mathematics Division, gave the introductory remarks.
Interspersed with the talks, students presented their own research in poster sessions. Student posters covered a wide range of topics, from the computational design of DNA scaffold to interactions between histone variants in budding yeast meiosis to the automation and development of molecular dynamics methods.
Photos of the retreat are below. (Photos by Olivia Drake)