Pianist/Composer Baerman Directs the Wesleyan Jazz Ensemble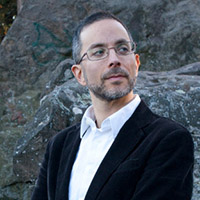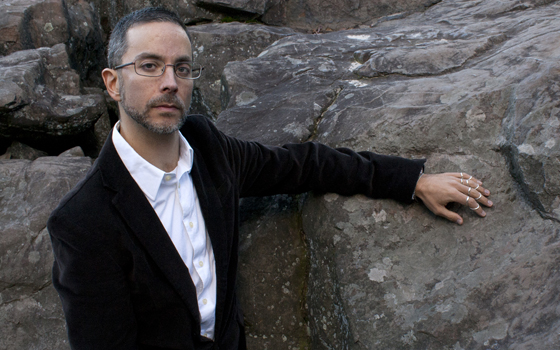 In this issue, we speak to Noah Baerman, director of the Wesleyan Jazz Ensemble.  Baerman is a teacher, jazz pianist, composer, and author. He is also founder and artistic director of the nonprofit Resonant Motion, Inc. (RMI).
Q: You've directed the Jazz Ensemble at Wesleyan for 11 years. Was there an ensemble before you?
A: Wesleyan's history of jazz is intense, and perhaps its most significant architect was the great Bill Barron, which I've always found kind of cosmic given that his "little" brother Kenny (now 74 and an NEA Jazz Master) was my own mentor. The group I direct runs parallel to the Jazz Orchestra, directed for years by my colleague Jay Hoggard. The Jazz Ensemble was previously directed by several different musicians, including current faculty Pheeroan akLaff and Tony Lombardozzi, as well as the legendary Ed Blackwell.
Q: Do students need to audition for the class? What are the requirements? How many musicians do you accept?
A: It is an audition-based group—there is some diversity of skills and experience, but it is not the setting for those with no prior jazz training. We generally have 6–7 musicians (occasionally more), and in true Wesleyan fashion the instrumentation varies widely from each semester to the next, which is fine since a) I write my own arrangements and b) I want to work with the most serious and motivated students, not necessarily those who just happen to play certain instruments.
Q: What is unique about performing jazz as opposed to classical music? What about it appeals to you? When did you realize that you wanted to be a jazz musician?
A: The "what is jazz" question is a huge can of worms but in essence there is a unique combination of improvisation, blues feeling, and swinging rhythm. So part of it for me is that I'm curious and restless in a way that lends itself best to music that has not been rigidly predetermined. Part of it is the depth of nuance and emotional power of that blues feeling. Part of it is that when done just right these rhythms have a power unlike anything I have ever heard or felt. When I was a senior in high school I had a few experiences, both playing and listening, that gave me a strong enough glimpse of all this that I was essentially "called" to commit myself to pursuing the music, an experience I suspect is similar to that of a would-be clergyperson.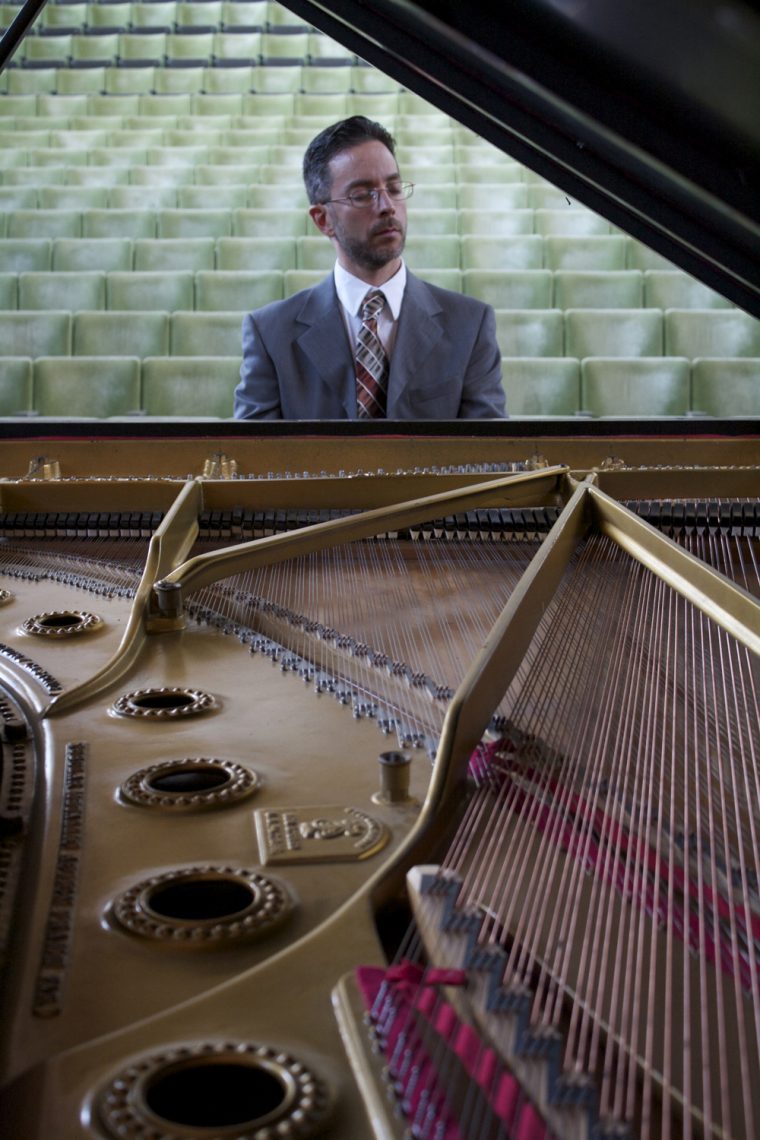 Q: You wear a series of metal rings on your fingers, noticeable when you perform. What purpose do they serve?
A: They are pretty conspicuous, eh? I was born with the connective tissue disorder Ehlers-Danlos Syndrome (EDS), which results in fragile joints among other things, so the rings are splints that keep those joints from hyperextending.
Q: How did having EDS affect you as a pianist and performer?
A: It has been a lifelong struggle and has impeded my ability to travel, play certain gigs, and so on, but there have been positives. It has forced me to continually reevaluate and affirm my commitment, and having less physical capacity to be at the instrument has forced me to achieve greater efficiency in my practice and clarity in my understanding and intention, all of which has helped me in teaching and in the writing of my instructional books as well as with the playing itself.
Q: What is your educational background?
A: Piano studies began at 8, jazz studies began in earnest at 16 at the Educational Center for the Arts in New Haven and then eventually also the Artists' Collective in Hartford, moving on to undergraduate and graduate degrees in Jazz Studies at Rutgers. I'm fortunate to have had a range of teachers who among them passed along both the mathematically concrete aspects and the lived experience of being significant contributors to the music.
Q: Do you enjoy teaching as much as you do performing? What do you hope your students gain from working with you?
A: In jazz the tradition of mentorship runs deep, only relatively recently in the academy, so I don't really see playing and teaching as separate activities, but rather just different components of being a jazz musician. I try to help my students approach the music with honesty and integrity—every student I teach in the Jazz Ensemble has both talents and flaws and I want them to know that I see both and that they can build on the talents and overcome the flaws to the degree they commit to that process. Whether they subsequently keep playing or apply those principles to their work and relationships, I've done my job if they get that. I have had a number of extraordinary musicians in the group, many of whom are out there creating beautiful work, generally fusing their jazz vocabularies with any number of other stylistic elements.
Q: Where else do you teach?
A: I have also taught Graduate Liberal Studies courses for over 15 years now and will be teaching through the Center for Prison Education for the second time this fall. I quite enjoy helping students in these other contexts develop a layperson's understanding of jazz.
Q: You've created nine albums since 2002. How do you feel your music has grown or changed?
A: Two more coming this year too! The further along I get the less I feel I have to "prove," which gives me the agency to follow my muse in whatever direction feels most genuine. Particularly because having a disability forces me to be in touch with the inevitability of having to walk away from the piano at some point (maybe next year, maybe in 30 years), I have a greater sense of personal mandate to make whatever I do in the meantime sincere and potent enough to justify the physical strain.
Q: Your latest album, Ripples (2014), reflects upon the personal issues you confront as an artist, educator, father, and humanitarian. How did you come to make your art topical in this way?
A: I guess that and the formation of RMI in 2012 come from that same mandate. RMI's mission revolves around the intersection of music and positive change, and I see that intersection as reciprocal. Not only can music be a vehicle to inspire and educate, but if the subject matter inspiring the art resonates for you personally, that can only help the art. Whether the substance behind the music is political or personal, universal or specific, for me there has to be that connection. If it's all of the above, as is the case for me with discussing disability or foster care and adoption, then it's a slam dunk for generating material, as with this album.
Q: Tell us about your family and what you enjoy doing together. Are you a musical family?
A: I live in Middletown with my wife Kate Ten Eyck, who has been working in the Art Department since 2000, and we have three amazing daughters, all of whom we adopted out of foster care as teens (hence my focus on that both in my music and in our general work as advocates and activists). Kate and I met through music back in 1992 (Connecticut All-State Jazz Ensemble) and she has recently picked up the euphonium (keep an eye out for our duo-in-development, Stankeye Jones and the Vagabond Librarians, which allows me to have some fun singing and playing the guitar). Our oldest daughter, Rebecca, is a musician living in Austin, Texas, while Ariana and Tiana (living in Providence, R.I., and Southington, Conn., respectively) are more appreciators than performers.
Q: What are your hobbies other than music? And is there anything out of the ordinary we should know about you?
A: The life of an artist is consuming, as is the upkeep required for my body, so I don't have a lot of hobbies per se. I do quite enjoy vegetarian cooking and find the process of refining that skillset to be similar to that of developing as a jazz improviser and composer. I tinker, I observe, I adapt, and I aspire to know every ingredient well enough that when an expressive impulse arises I can intuitively respond in a manner that brings the impulse to satisfying fruition. I can produce reliably good stuff on demand, but left to my own devices prefer to take risks in pursuit of the sublime.
Learn more about Noah Baerman on his website.