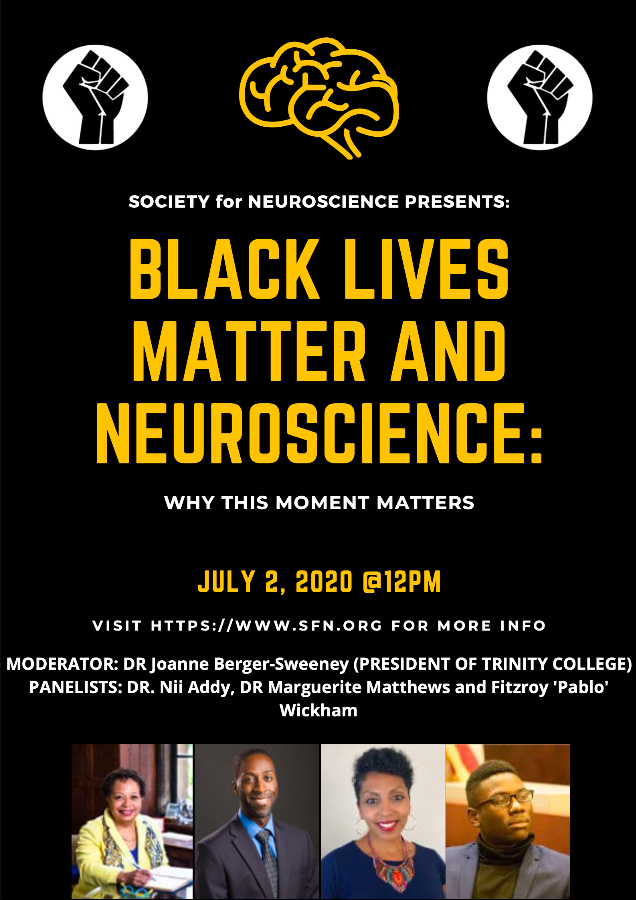 As the Black Lives Matter movement continues to shine a light on the Black experience in America, one Wesleyan student is doing his part to foster better understanding for students of color in STEM fields.
On July 2, Fitzroy "Pablo" Wickham '21 participated in a panel discussion on "Black Lives Matter and Neuroscience: Why This Moment Matters." The event, hosted by the Society for Neuroscience and moderated by Trinity College President Joanne Berger-Sweeney, provided a forum to discuss hurdles faced by Black students and faculty in STEM and ways to enhance recruitment, mentoring, and retention in STEM fields.
Wickham, a neuroscience and theater double major, is the Class of 2021 president and a College of Integrative Sciences summer research student. A native of Jamaica, Wickham prefaced his comments by acknowledging that as a West Indian Black his experience does not necessarily reflect the full breadth of experiences had by African American students in science. But for his part, Wickham hopes that in sharing his perspective as a neuroscience undergraduate, he can help move the conversation forward in terms of "how we can make the field more inclusive and equitable" and in particular to voice some of the challenges Black students encounter when navigating STEM.