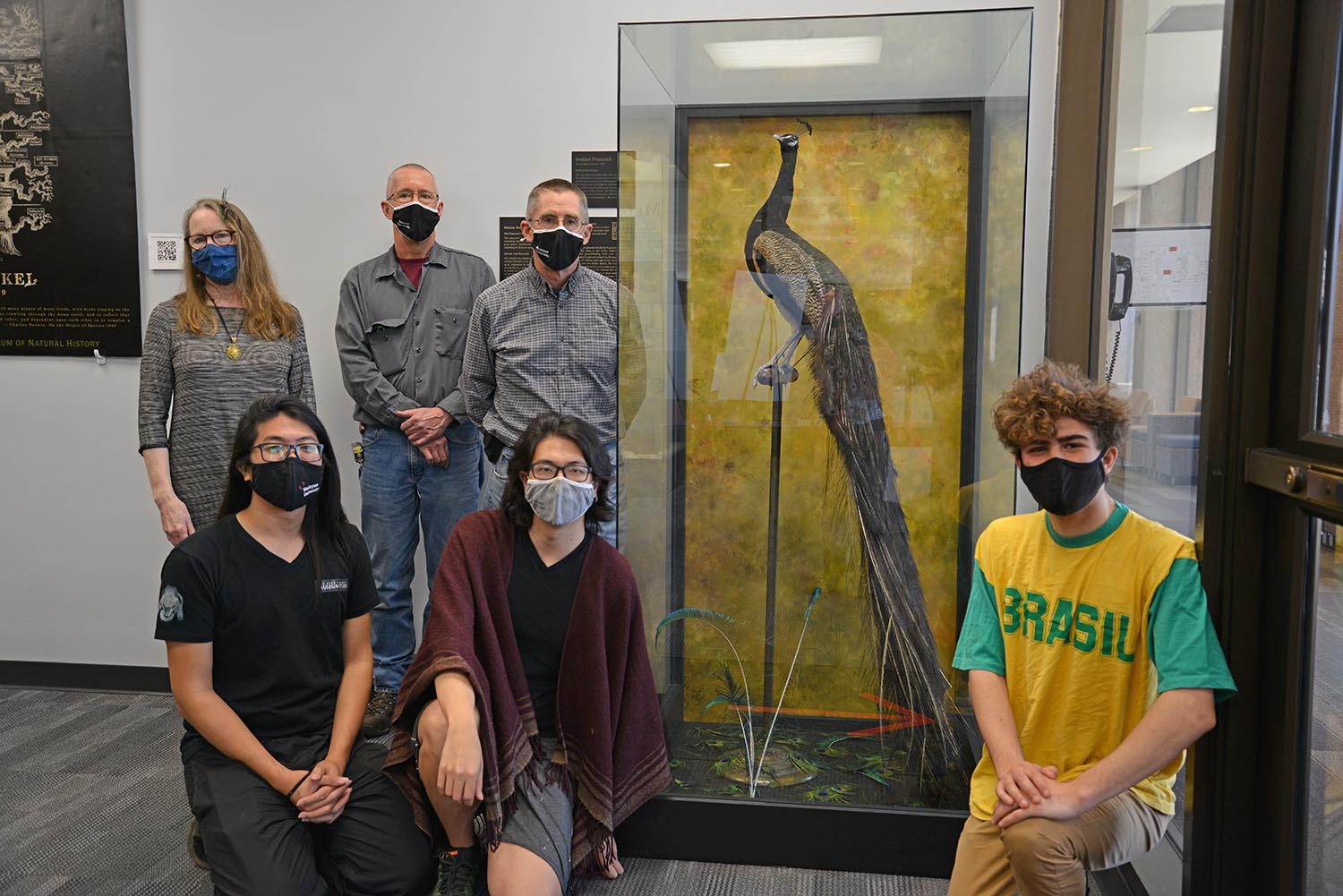 The entrance to the Science Library in Exley Science Center houses a taxidermied peacock that has been restored by faculty and students in the biology department. The peacock, originally rediscovered in 2018 and put on exhibit in spring 2019, is part of a bird collection that was first displayed at the museum in Judd Hall and now belongs to the Wesleyan Museum of Natural History.
The restoration team, which includes Professor of Biology Ann Campbell Burke, Yu Kai Tan BA/MA '21, Andy Tan '21, and Fletcher Levy '23, recently updated the display to include new signage and fresh peacock feathers from biology professors Stephen Devoto and Joyce Ann Powzyk's farm.
"It was found in storage alongside a whole bunch of minerals in Room 316 of Exley," Yu Kai Tan said. "It was sitting way up high on this shelf, and probably since 1970, no one has looked at it or touched it. It was covered in dust and muck."
When the team first found the peacock, it was in such poor condition that they needed to call for outside help.