Naegele Named a 2017 'Women of Innovation' by the Connecticut Technology Council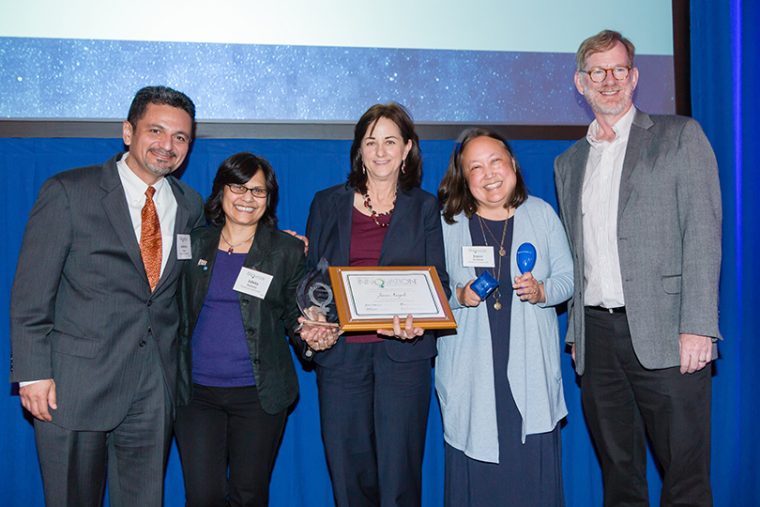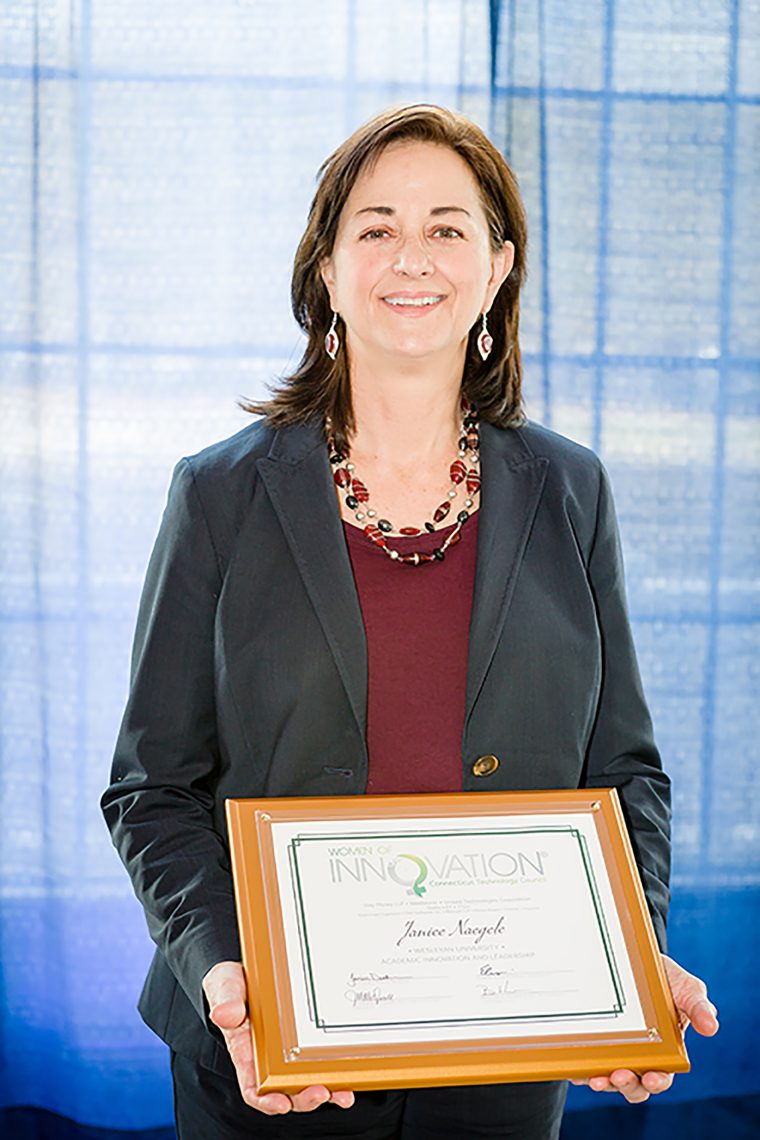 The Connecticut Technology Council recently selected Professor Janice Naegele as a 2017 "Women of Innovation."
Naegele, professor of biology, professor of neuroscience and behavior, was honored during the "Women of Innovation" awards dinner, held March 29 in Plantsville, Conn. The award recognizes women accomplished in science, technology, engineering, math and those who are involved in their community.
Naegele is a developmental neuroscientist whose research seeks to identify novel treatments for epilepsy and brain damage. She has published extensively on applications of stem cell transplantation for neural repair, including articles on embryonic stem cell therapy for treating epilepsy and the synaptic mechanisms underlying seizure suppression by fetal inhibitory neuron transplants. In the Naegele Laboratory, a team of graduate students, working with undergraduates and technicians, investigates the therapeutic effects of stem cell transplantation through experimental approaches including behavior, electrophysiology, immunohistochemistry, viral-mediated gene overexpression and optogenetics.
The Connecticut Technology Council received more than 200 nominations for the Women of Innovation® awards. Nagele was one of three women named a finalist in the Academic Innovation and Leadership-College category.
Wesleyan's Antonio Farias, vice president for equity and inclusion; Joyce Jacobsen, provost and vice president for academic affairs; Ishita Mukerji, the Fisk Professor of Natural Science, professor of molecular biology and biochemistry; and Joe Knee, dean of the Natural Sciences and Mathematics division, professor of chemistry, nominated Naegele for the award.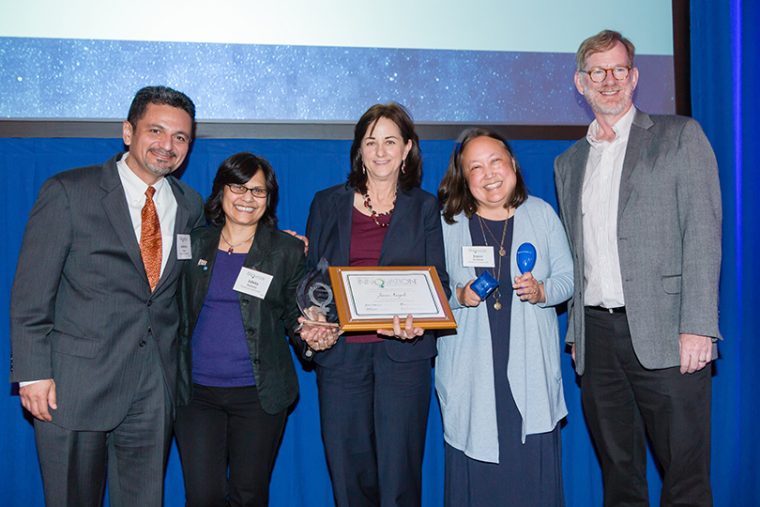 "I'm very grateful to my Wesleyan colleagues who nominated me for this award," Naegele said. "The award was unexpected and a wonderful honor."
Naegle, who came to Wesleyan in 1991, has served as chair of the Biology Department, director of the Center for Faculty Career Development, and as vice chair of the faculty. Her work is funded by the Connecticut Regenerative Medicine Research fund, the National Institutes of Health, and CURE Epilepsy. Recent honors and awards include the Louise Hansen Marshall Mentoring Award from the Society for Neuroscience; election to the Connecticut Academy of Science and Engineering; and completing a one-year fellowship in the ELATE at Drexel women's executive leadership program.
Read more News @ Wesleyan articles about Professor Naegele.