Fisher '17 Wins Watson Fellowship to Study Cooperatives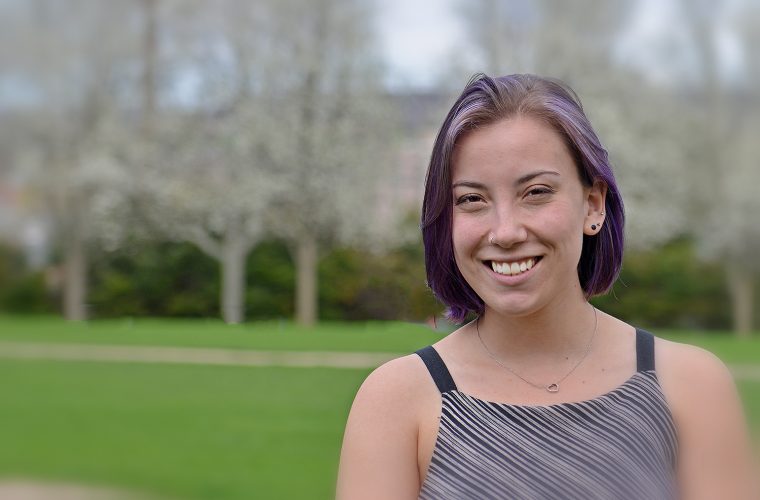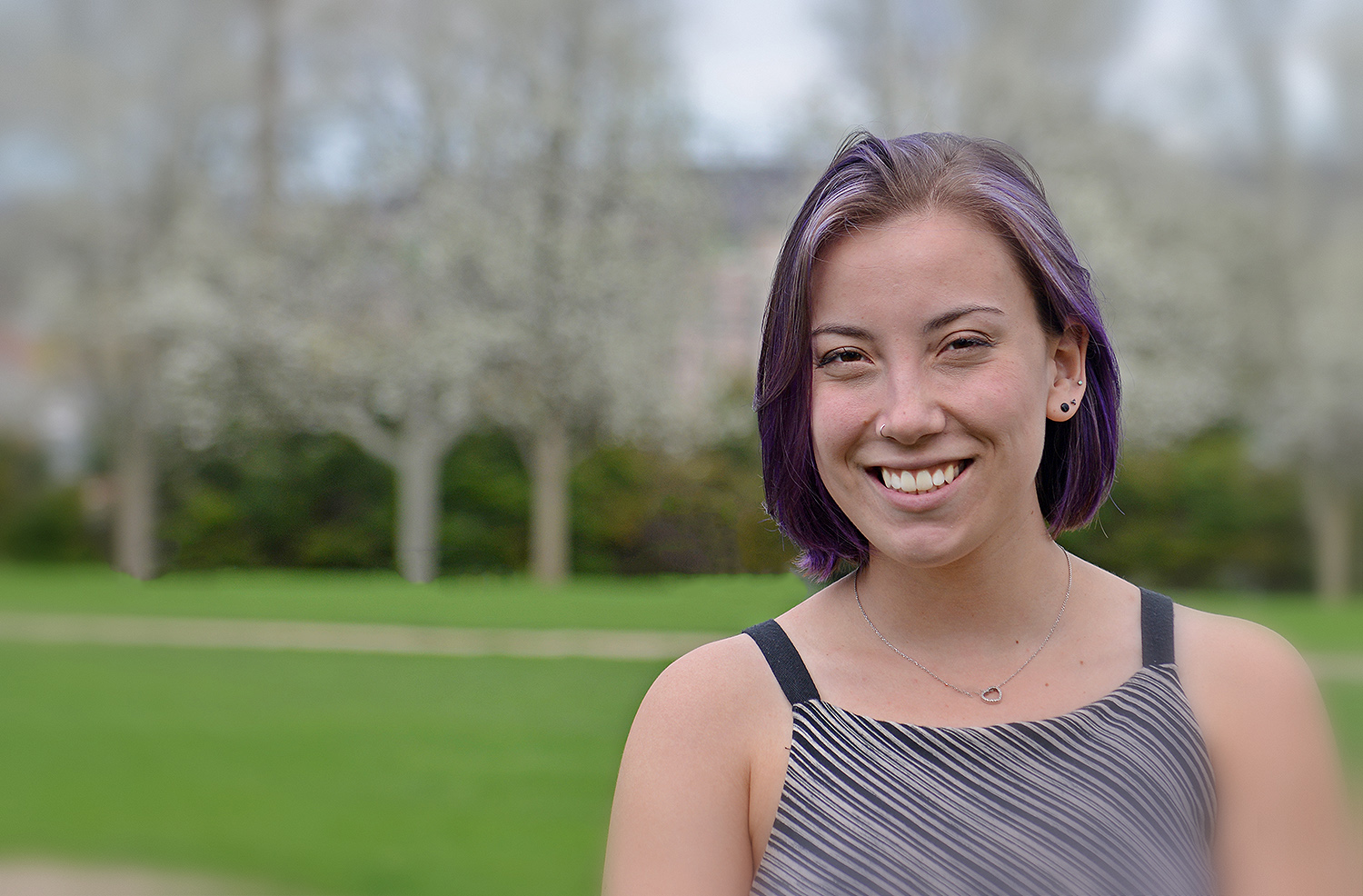 As the recipient of a Thomas J. Watson Fellowship, Michaela Fisher '17 will spend a year studying cooperatives in five countries. Her project, titled "Cooperative Worlds: Exploring the Global Cooperative Economy," will take her to Spain, Argentina, New Zealand, Germany and Canada.
Watson Fellows are all seniors nominated by 40 partner colleges. According to the website, "Fellows conceive original projects, execute them outside of the United States for one year and embrace the ensuing journey. They decide where to go, who to meet, and when to change course." Fellows receive a $30,000, 12-month travel stipend and health insurance while abroad.
The Thomas J. Watson Foundation was created in 1961 by Jeanette K. Watson in the name of her husband, Thomas J. Watson Sr., best known for building IBM. Through one-of-a-kind programs, the Foundation provides fellows with cultural, professional and personal opportunities that challenge them to expand their vision, test and develop their potential, and build the confidence and perspective to do so for others.
According to Fisher's project description, "Cooperatives are jointly-owned and democratically controlled enterprises that unite people in order to meet common needs. Worker-owners split their profits evenly and share control over decision-making processes. Co-ops return power to the hands of every worker, despite unequal class and identity privileges."
Fisher is interested in understanding "the many ways in which co-ops can flourish or fail. While I see cooperatives as a revolutionary and beautiful idea, they can stand at odds with prevailing economic systems. Global capitalism values growth and efficiency above democratic participation and worker power. Are cooperatives able to survive, principles intact, in this economy?"
Fisher traces her interest in food justice back to her father, who was born in Johannesburg, South Africa in 1950, two years after Apartheid began, and spent his life fighting injustice. She has worked as a volunteer coordinator for the Wesleyan Local Food Co-op. Last year, she traveled to Oakland, Calif., over spring break on an trip in which students explored how co-ops engage with social justice movements. There, she writes in her personal statement, she fell "in love with the world of cooperation and the people who sustain it." She also found an answer "to so many of the questions and frustrations about economic inequality that had been percolating inside me for years." Meeting with worker-owners on that trip "transformed my world view," she writes. "In one simple idea—collective and democratic ownership—I saw a political and social revolution. I saw a world fostered by the belief that one person's welfare is immediately connected to the welfare of other people. A world where workers' relationships are built on a foundation of mutual respect."
This experience left Fisher with a different understanding of the significance of the work she was already doing with the Wesleyan co-op, and inspired her to formally train others about the power of cooperatives. She also wrote her senior essay on the history of food co-ops in the northeast.
While Fisher has been able to explore the cooperative movement in the U.S., she is eager to learn what cooperation means to those in other parts of the world.
"Cooperatives share values across borderlines, but how those values are expressed is still unknown to me," she writes in her personal statement. "Cooperatives are as diverse as the people who own them, so I want to challenge my current perspective by traveling internationally and seeing the diversity firsthand to understand the many ways in which co-ops can flourish or fail. After interacting with the international cooperative movement, I can continue my alternative economic development work armed with the knowledge that I gained abroad."
In the future, she hopes to continue fighting for economic and food justice, possibly by partnering with a cooperative or nonprofit organization.