Wesleyan to Offer Second Annual 'Hamilton Prize for Creativity' to Recognize Outstanding Written Work by an Incoming Student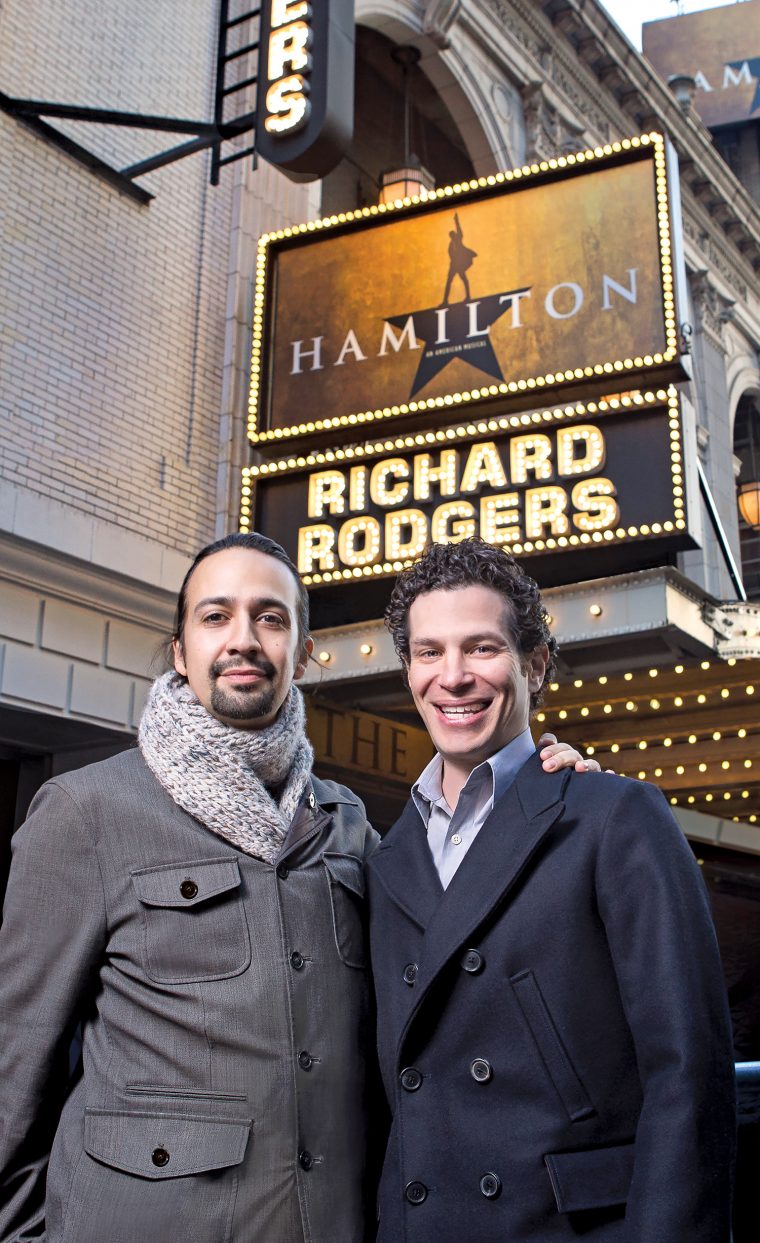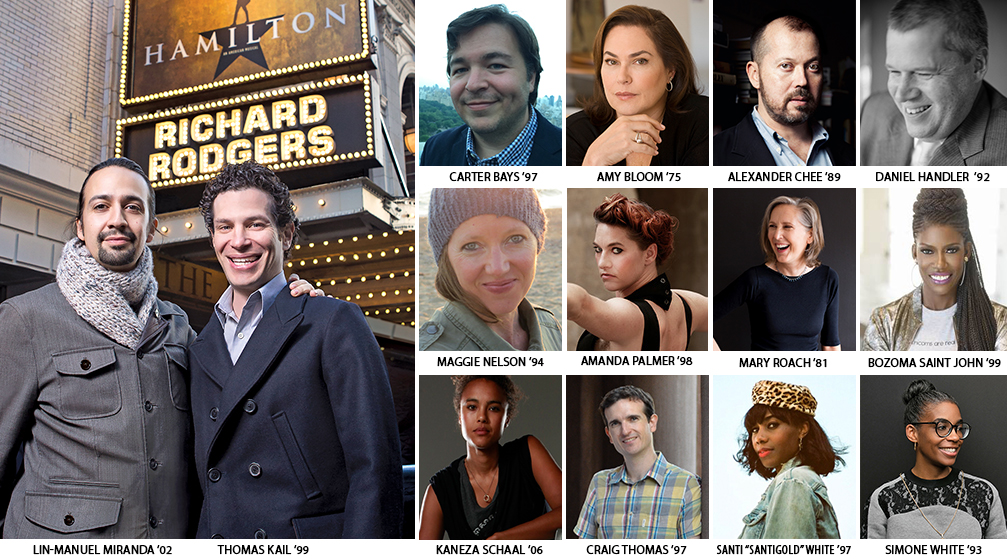 For a second consecutive year, Wesleyan will offer a four-year, full-tuition scholarship worth as much as $200,000 to the incoming student who submits a creative written work judged to best reflect the originality, artistry and dynamism embodied by the Tony Award-winning Broadway musical Hamilton.
Submissions are due Jan. 1, 2018, the regular decision application deadline for Wesleyan's Class of 2022. Learn more on this website.
The prize was established to honor alumni Lin-Manuel Miranda '02, Hon. '15 and Thomas Kail '99, who created and directed the hit broadway musical Hamilton. In 2016-17, the inaugural year of the Hamilton Prize, Wesleyan received over 600 creative entries, ranging from short stories to slam poetry, from screenplays to songs. The prize was awarded to Audrey Pratt of Needham, Mass., for her short piece of fiction titled, "Thorns, Black and White." Read more about Pratt in the Wesleyan magazine and in The Boston Globe.
"The selection committee was blown away by the range and quality of the submissions we reviewed," said Miranda. "Audrey's story stood out as exceptional, but all of the finalists' work displayed great originality and promise. Being part of Wesleyan's Hamilton Prize selection process has deepened my faith in our creative future."
"Wesleyan is the place that nurtures the creative potential of so many young writers through a broad liberal education, and we are thrilled to once again be able to offer the Hamilton Prize," said Wesleyan President Michael S. Roth. "The submissions we received last year were very impressive, and I look forward to seeing the next round of creative works."
Miranda and Kail, writer/creator and director Hamilton, will once again serve as honorary chairs of the selection committee—an all-star group of Wesleyan alumni. This year, writer Alexander Chee '89 and singer-songwriter and record producer Santi "Santigold" White '97 will join the committee. Returning members include Carter Bays '97, Amy Bloom '75, Daniel Handler '92, Maggie Nelson '94, Amanda Palmer '98, Mary Roach '81, Bozoma Saint John '99, Kaneza Schaal '06, Craig Thomas '97, and Simone White '93. Learn more about the committee and read bios of all its members here.
Read about the 2016 establishment of the Hamilton Prize.