Local Youth Learn How to Use Technology for Social Good at "Hackathon"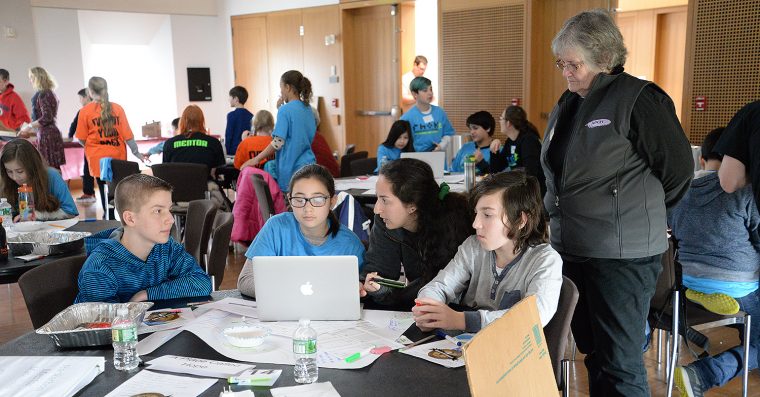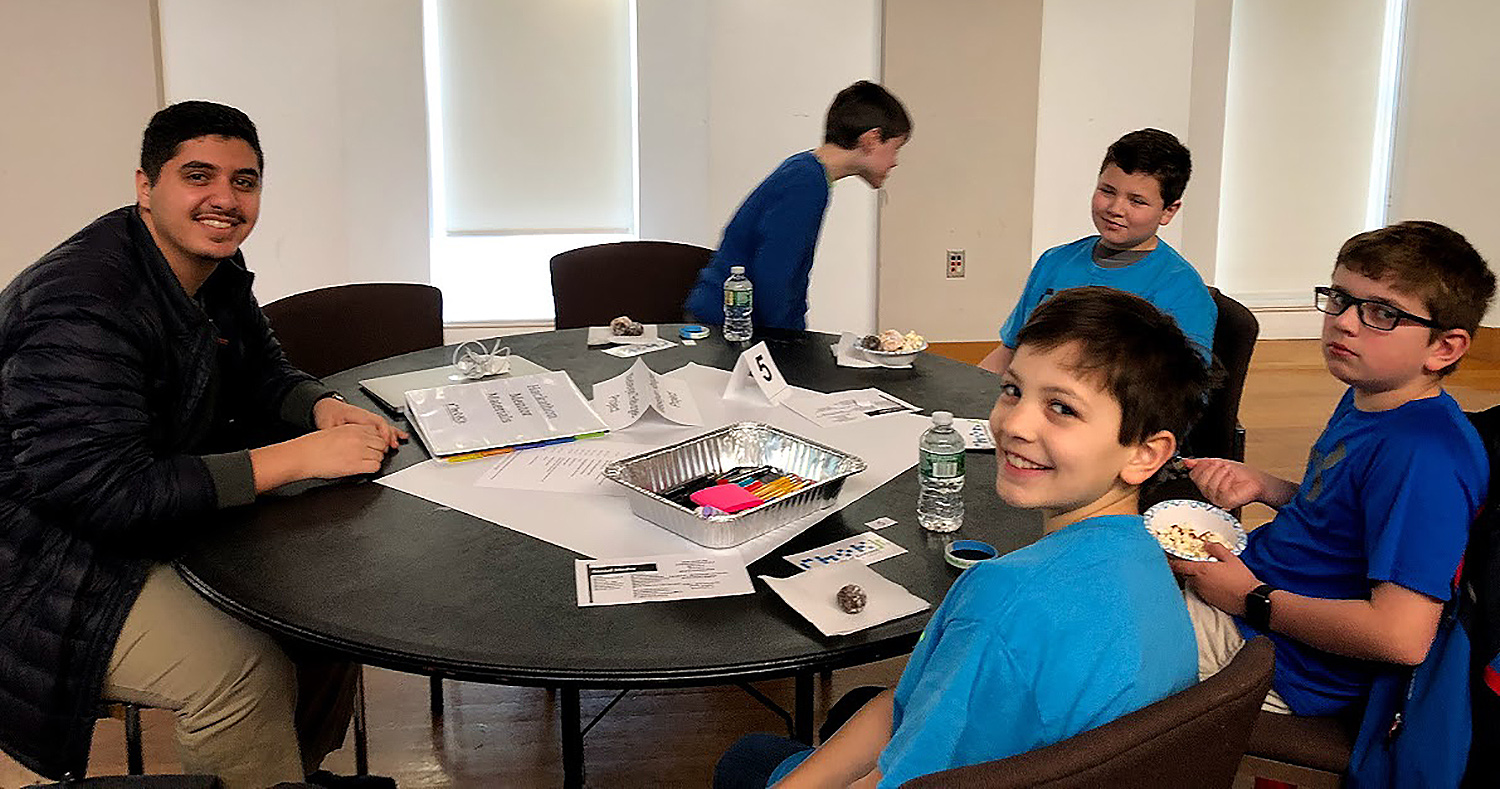 On Feb. 24, Wesleyan hosted a "hackathon" for social good in collaboration with Random Hacks of Kindness Jr. The free event introduced more than 50 local children in grades 4 through 8 to technology and showed them how it could be used to create solutions that benefit nonprofit organizations. About half the children came from Middletown, while others came from as far away as Greenwich, Griswold and West Hartford to participate.
Seven Wesleyan students and two staff members served as volunteer mentors, working with the children to devise computer applications that addressed a range of problems facing local organizations. Five nonprofit social good organizations founded by Wesleyan students through the Patricelli Center for Social Entrepreneurship were the beneficiaries of these apps. Using MIT App Inventor, students learned the basics of app design, as well as the ideation and brainstorming process required to build a successful prototype mobile application.
Ahmed Badr '20 gave a keynote address, in which he discussed Narratio, the platform he created for refugees to tell their stories.
Random Hacks of Kindness Jr. Inc., was developed by Patrice Gans, a technology educator, as an opportunity to empower and inspire youth to use technology for social good. The first event was held in May 2013, and nearly 1,000 students across Connecticut have participated since then.
The Wesleyan event was co-sponsored by IT Services, the Jewett Center for Community Partnerships and the Patricelli Center for Social Entrepreneurship at Wesleyan University.
(Photos by Will Barr '18, Laura Taft and Karen Warren)