Badr '20 Named UN Young Leader for Sustainable Development Goals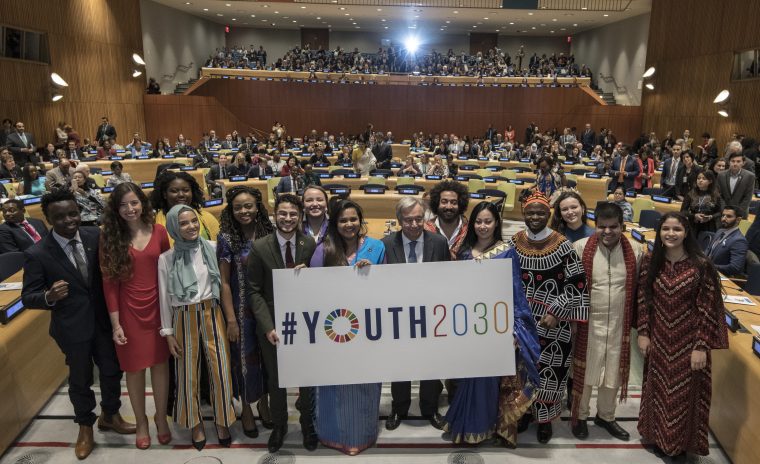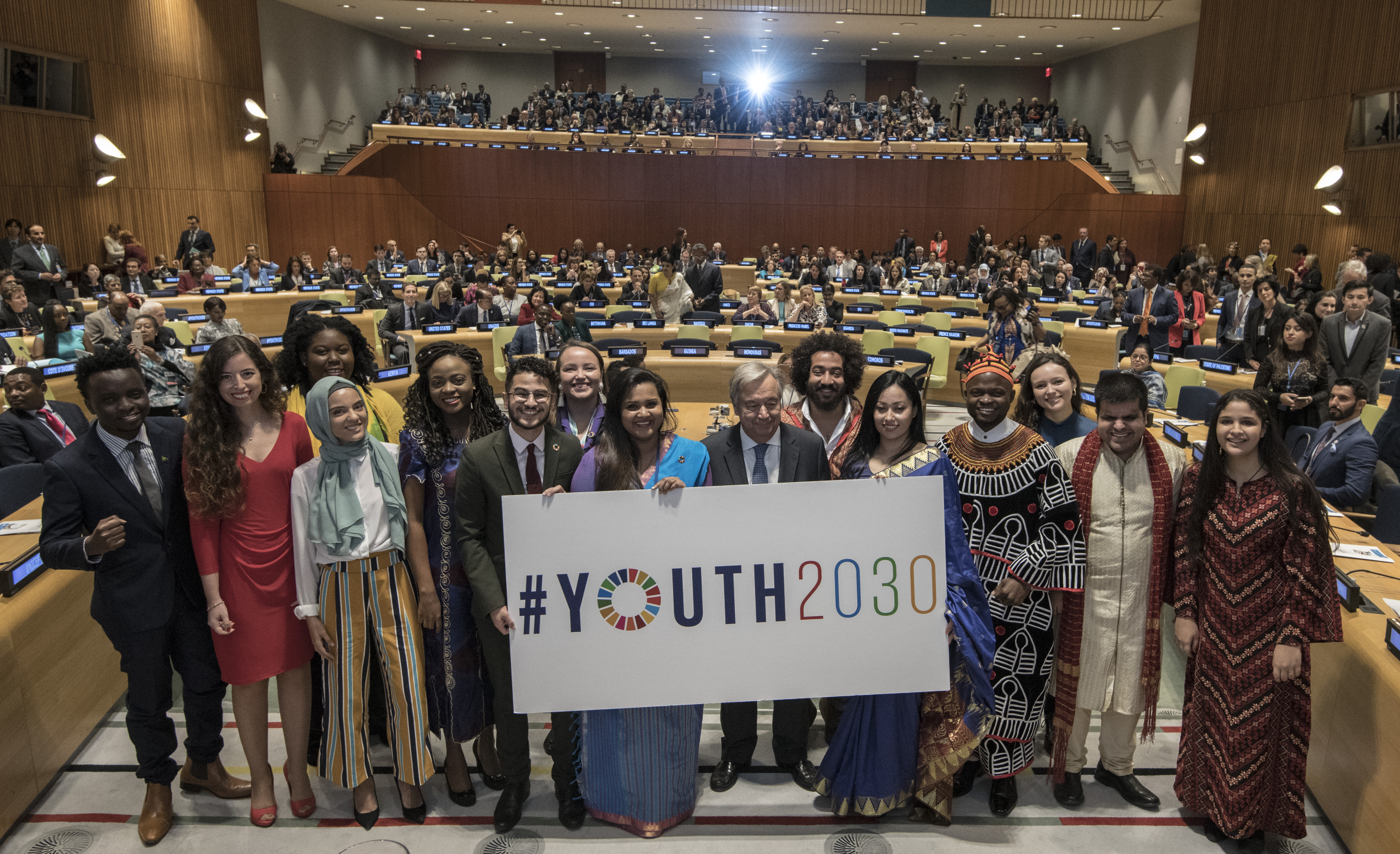 The United Nations has named Ahmed Badr '20 to the 17 Young Leaders for the Sustainable Development Goals (SDGs), class of 2018. The UN Young Leaders, a flagship initiative of the Office of the Secretary-General's Envoy on Youth, recognizes young people for their exceptional leadership and contributions to a more sustainable world.
"It's an absolute pleasure and privilege to be selected for this program," said Badr, who is the second youngest UN Young Leader ever and the only Iraqi and American in this year's class. "It's an immense honor and responsibility to be a representative of these multiple identities and communities. Above all, it's an exciting avenue to advocate for the world's young people, regardless of their nationality or background."
Badr is a junior at Wesleyan, studying anthropology and pursuing independent projects as an Allbritton Fellow and Patricelli Center Fellow. He was born in Iraq and in 2008 came to the United States as a refugee, after his family's home in Baghdad was bombed by militia troops. While adjusting to life in the U.S., he started a personal blog to write about his journey—an experience he found "incredibly empowering." Determined to empower others, he created Narratio to publish written work by young people around the globe. Badr leads creative storytelling workshops for youth around the country, including one with high school students in Wesleyan's Upward Bound Math-Science program. Narratio has been recognized by the UN and We are Family Foundation, and featured on NPR and Instagram.
This year marks the second class of Young Leaders appointed by the UN. Over 8,046 young people from 184 countries applied to the program this year. The selection was based on the candidates' records of "demonstrated achievements and impact to sustainable development" as well as their "proven leadership and ability to inspire others."
The new class was announced on the sidelines of the High-Level General Debate during the 73rd Session of the UN General Assembly, held Sept. 21–27 in New York City.
"The energy in New York during GA week is absolutely electric," Badr said of the experience of attending the General Assembly. "World leaders, celebrities, advocates, and changemakers are brought together to see how they can partner and collaborate to make the world a better place. I had the pleasure of meeting and interacting with several world leaders, including Prime Minister of Norway Erna Solberg, UN Secretary-General Antonio Guterres and his Deputy Amina J. Mohammed, Bill Gates, and Nobel Laureate Mohammad Yunus."
He added: "Even more exciting was meeting my fellow Young Leaders, who hail from 16 countries across the world. Seeing how our passions and goals intersect was an amazing learning experience, and I'm really looking forward to seeing what we can achieve together over the next two years and beyond."
Going forward, the Young Leaders will come together as a community to support efforts to engage other young people in realizing the 17 Sustainable Development Goals—which include no poverty, quality education, gender equality, climate action, and others—through strategic opportunities with the UN and through their existing initiatives, platforms, and networks. Specifically, they will advocate publicly for the goals in ways that are relatable to young people; promote innovative ways of engaging audiences in the advocacy and realization of the goals; and contribute to a brain trust of young leaders supporting the UN and partners for key moments and initiatives related to the goals.
For his part, Badr will continue his work through Narratio hosting storytelling workshops and publishing the creative works of youth from all around the world, including working with refugees.
"This recognition will allow us to grow our international audience and continue our mission of empowerment through creative expression," he said.
Makaela Kingsley '98, director of the Patricelli Center for Social Entrepreneurship, first met Badr when he was a prospective student visiting Wesleyan.
"I knew instantly that he was special. He has an unwavering optimism and unparalleled ability to connect with other people regardless of their background or circumstance," she said. "This shines through in his poetry, podcasts, speeches, and everyday conversations. As a Young Leader, Ahmed will be a true asset to the United Nations."
Learn more about the UN Young Leaders class of 2018 here.