Students Attend Banquet to Support Local Women and Children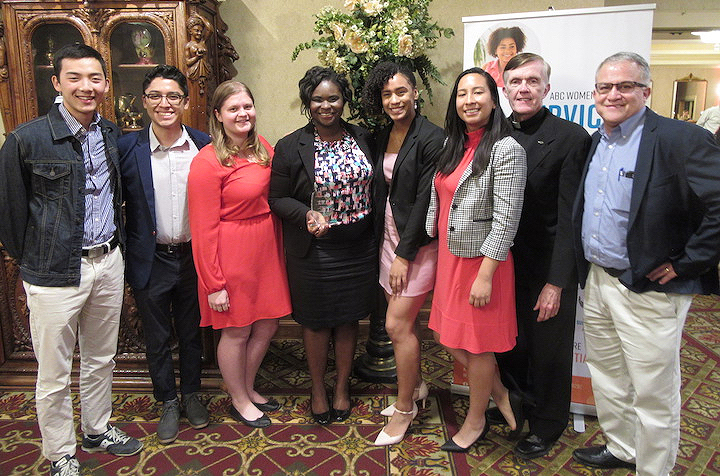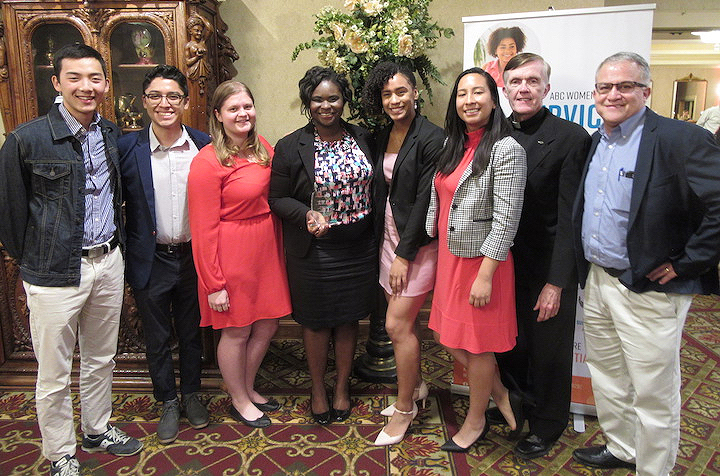 On April 4, students from Wesleyan for Women and Children (WesWAC) attended a fundraiser dinner banquet for ABC Women's Center at St. Clement's Castle in Portland, Conn. They were accompanied by University Roman Catholic Chaplain Father Bill Wallace, Adjunct Professor of Spanish Octavio Flores-Cuadra, and several members of the community.
ABC Women's Center provides free and confidential pregnancy resources and services to women and families in the greater Middletown area. Since the nonprofit doesn't receive federal funding, all services are supported by individual contributions, donations, and fundraisers.
The banquet's theme was Strong As She. Proceeds will help ABC with its new initiatives such as group parenting classes.
"Attending the ABC Women's Center banquet for the first time is one of my Wesleyan highlights," said WesWAC member Sam Medrano '19. "The passion, soul, and strength that I witnessed from the women who spoke at this life-affirming event is truly amazing. I'm proud to support a vital Middletown organization that women rely on for free pregnancy services."
Joy Adedokun '19 served as the event's student speaker. She talked about how and why WesWAC volunteers are advocates for supporting pregnant women and new mothers in the community.
In addition, Adedokun—a four-year WesWAC member—received ABC's inaugural student leadership award.
"Joy is incredibly deserving of this award as she has been the trailblazer of our group," said Kati Young '19. "She has a faithfully authentic way of encouraging others; she has integrity, dignity, class, and grace in spades."
WesWAC is a student-run collective committed to advocating support and resources for pregnant women, infants, and children. Through community service and supporting resource and adoption centers, members show their dedication to a life-affirming outlook.
"One of WesWAC's high-priority goals is to volunteer with ABC because we love and support their mission," Adedokun said.
Later this month, WesWAC will hold its annual Mother's Day fundraiser. All proceeds will go towards a baby shower for a new mother in Middletown.