President Roth Authors New Book on 'Safe Enough Spaces'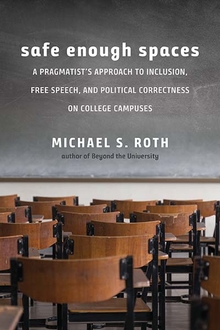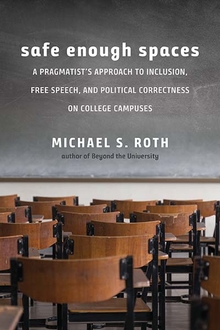 President Michael Roth '78 is the author of a new book, Safe Enough Spaces: A Pragmatist's Approach to Inclusion, Free Speech, and Political Correctness on College Campuses, published Aug. 20 by Yale University Press.
In the book, Roth takes a pragmatic and empathetic approach to the challenges facing higher education. He offers important historical, sociological, and economic context, as well as firsthand observations from his decades as a higher ed administrator, to debates over free speech, political correctness, safe spaces, affirmative action, and inclusion. As the book's title suggests, he envisions a higher education space that is "safe enough" for students to openly explore new ideas and perspectives—even those that are unpopular or cause discomfort—and where no idea is protected from reasoned challenge.
Roth recently elaborated on this idea of "safe enough spaces" on WNYC's The Brian Lehrer Show, explaining: "It's a play on the old psychoanalytic notion of the 'good enough parent'—the parent who didn't make you crazy. The parent who tries to be perfect is actually going to screw up their kids by working too hard to prevent anything bad from happening to their child. [This] will naturally lead bad things to happen to their child. The parent who doesn't care a hoot about safety and says, 'Go out and play in traffic' is also going to be problematic. So you want a parent, or a university, to provide some safety so that people can navigate the challenges of their environment, but just safe enough so that they can also feel uncomfortable, they can also deal with disagreement, they can also learn how to transform themselves in relation to opposing points of view and new problems and opportunities."
Read more about the book, and see media coverage of it, here. Other recent interviews with President Roth on the book include Wisconsin Public Radio and Inside Higher Ed.