Four Wesleyan academic departments, from psychology to dance to chemistry to biology, are competing for grant funds through a new crowdfunding site specifically designed for research project fundraising.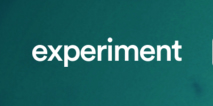 Experiment.com's Challenge Grant for Liberal Arts Colleges asked scientists to define a scientific research question for the crowd with a prize for the project with the most backers. The pilot launched on Feb. 24 and concludes March 25.During this 31-day period, the goal is to reach $4,000 in funding. If so, the team is granted the money. If not, they receive nothing and no one's pledges are charged. By backing a project, participants will receive updates, results and data from project creators.
Wesleyan research include how the brain prevents risky-decision making/addiction; the effects of using artificial sweeteners; controlling seizures with light; and the effectiveness of somatic mind-body practices on victims of the war.
On Wednesday, March 16 at 11:59 p.m., Experiment will award the project with the most backers $2,000 directly through their project page.
Wesleyan's projects include: