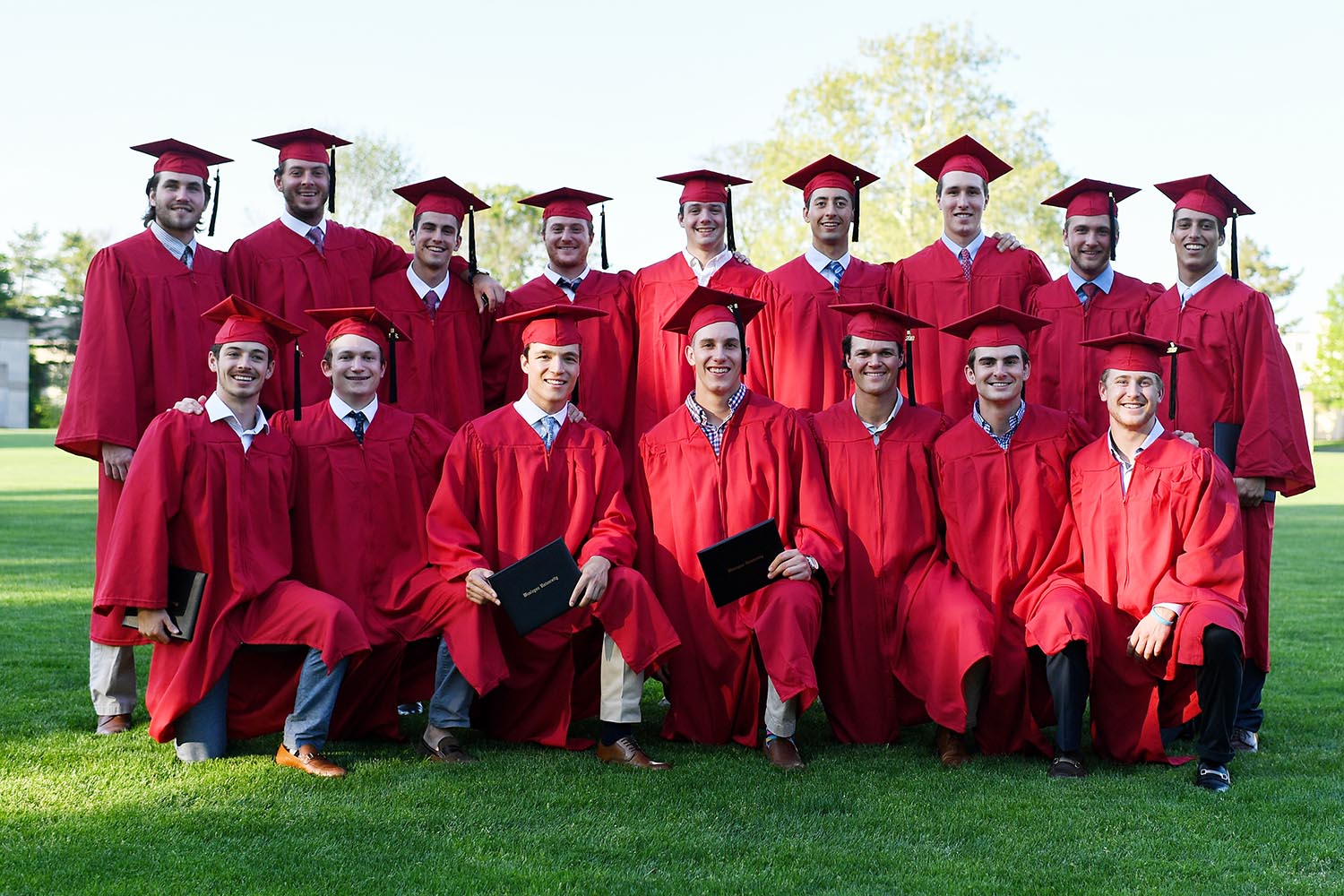 Graduation came early this year for men's lacrosse players for the best possible reason. With the team competing in the NCAA championship game on Commencement Sunday for the first time in the program's history, graduating students missed the regular ceremony.
The graduating seniors, and one student receiving an MA in graduate liberal studies, received their degrees at a special ceremony in the Admission building, attended by President Roth and Provost Joyce Jacobsen, on Wednesday, May 23.
Also present were the families of the graduates, as well as Director of Athletics Mike Whalen and Vice President for Student Affairs Michael Whaley.
President Roth said, "This is a joyous occasion. You still have work to do, but that work gives us such pride, even awe."
Seniors receiving the BA degree:
Nick Annitto
Jake Cresta
Ryan Flippin