Next Round of Wesleyan Coursera Classes Starting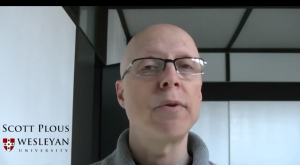 Miss the start of MOOC-mania earlier this year? Good news—it's not too late to check it out! Wesleyan's next round of massive open online courses (MOOCS) is starting on Coursera in the coming weeks.
A brand new MOOC, "Social Psychology," will be offered by Professor of Psychology Scott Plous starting Aug. 12. The course has generated enormous interest, with more than 170,000 students currently enrolled.
"The goal of the course is to explore some entertaining and intriguing psychology findings that students can use to improve their lives, relationships, and work. More than 40 organizations have contributed free readings, video clips and other items to the course, and I'm excited to share these materials with students who might not otherwise have access to them," said Plous, adding that he has "tucked some fun surprises into the course."
In addition, many of Wesleyan's original MOOCs will run for a second time on Coursera this summer and fall. These include  "The Modern and the Postmodern," (begins July 29) taught by President Michael Roth; "The Ancient Greeks," (Sept. 2) taught by Andrew Szegedy-Maszak, Jane A. Seney Professor of Greek, professor of classical studies; and "The Language of Hollywood: Storytelling, Sound and Color," (Sept. 16) taught by Scott Higgins, associate professor of film studies.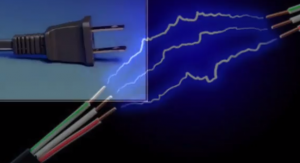 Later in the fall, another new MOOC, "Analysis of a Complex Kind," will be taught by Petra Bonfert-Taylor, professor of mathematics. This class starts on Oct. 21.
The first round of Wesleyan MOOCs saw enrollment by more than 140,000 students from 171 countries and every continent, save Antarctica, according to Sheryl Culotta, director of continuing studies and the Graduate Liberal Studies Program. The typical student was an international, college-educated woman in her 20s and 30s.
The feedback from these students has been very positive. "Many have said that they felt their Wesleyan Coursera course was equivalent to college-level classes they have taken," Culotta said.
Wesleyan's initial Coursera pilot project will continue throughout the coming academic year, with a few new courses launching in the fall and spring. After these courses launch, Wesleyan will make a decision regarding future courses, said Culotta, and will develop an official course proposal process similar to the process for other programs.