Plous and the Science of Compassion Featured on NPR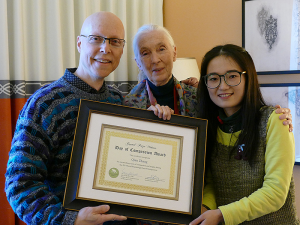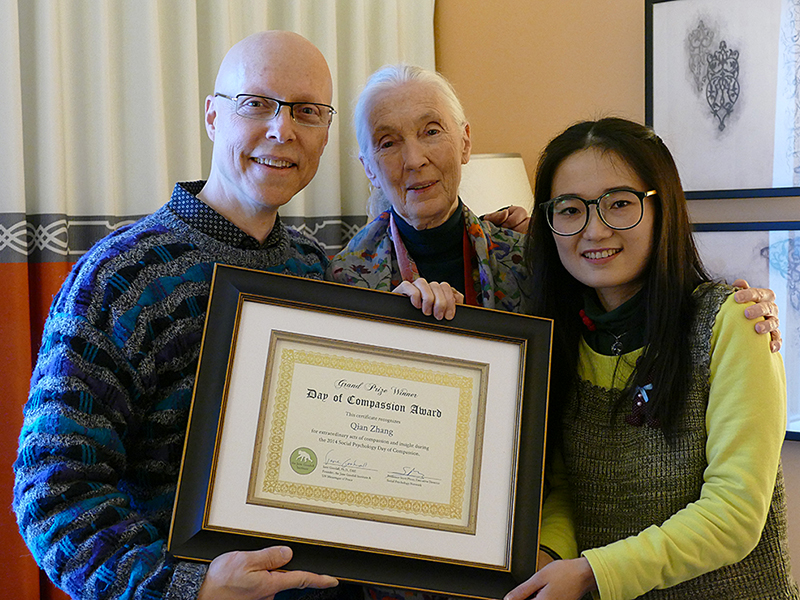 NPR's "Hidden Brain" program took a look at the science of compassion in a program featuring Professor of Psychology Scott Plous and the "Day of Compassion" exercise that he leads in his social psychology courses at Wesleyan and in his Social Psychology MOOC on Coursera.
"Scott radiates kindness," said host and science correspondent Shankar Vedantam in introducing Plous. More than 250,000 students from around the world signed up for the first run of Plous' MOOC. The course capstone was the Day of Compassion exercise in which "students had to spend one day being deliberately kind and generous toward others. Scott asked them to notice how these actions changed the way they felt about themselves."
"Students often report that it's transformative—that they're really surprised at the reaction, that people are so overwhelmingly positive that it starts to feed on itself," said Plous. "And by the end of the day, they report, 'This is a different side of me that I didn't recognize was there.'" What's driving this? "Oftentimes, it seems that compassion is contagious. We talk about paying it forward: The idea that if you do something good for another person, that give that person a kind of lift, and that person in turn will do something good for someone else, and it sets off a chain reaction," Plous explained.
Students in the course are asked to "think deeply about their life choices," down to what they eat for breakfast and how they commute to work, and how those choices affect other people.
Vendantam also interviewed Kellie, a participant in Plous' MOOC who lives in London. She used some of the psychological principles taught on the course—including the "norm of reciprocity" and the power of empathy—to form a relationship with a homeless man she met on the street. She ended up inviting him for a cup of coffee, where she talked about her own life and encouraged him to open up about his. She eventually learned that he had left home because of tension with his father, but badly missed his mother. Though he was resistant, Kellie convinced the man to allow her to call his mother.
"It was quite beautiful to watch because he started out not knowing what to say and being quite guarded and defensive. That all broke down within five minutes." After that, she convinced him to return to his family, and bought him a bus ticket home.
"I think that day in the course with Professor Plous most definitely opened my eyes to the reasons why people don't do something to help. […] It's easy to say 'I can't make a difference,' but everyone can make a difference," no matter how small, she said.