Loui, Jung '16, Alumni Authors of Article in Frontiers in Psychology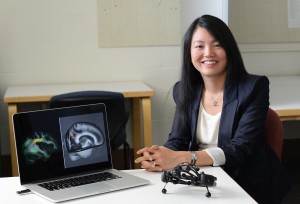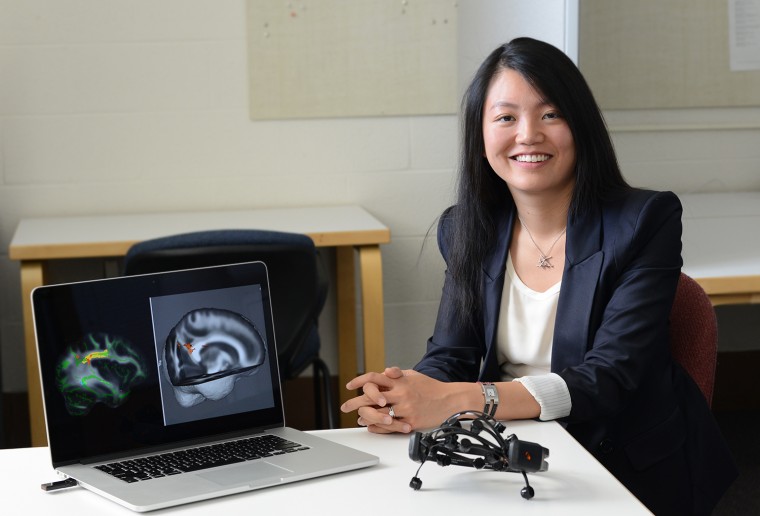 Psyche Loui, assistant professor of psychology, assistant professor of neuroscience and behavior, assistant professor of integrated sciences, is the co-author of a new study, "Rhythmic Effects of Syntax Processing in Music and Language" published in Frontiers in Psychology in November. The article's lead author is Harim Jung '16, and it is also co-authored by Samuel Sontag '14 and YeBin "Shiny" Park '15.
According to Loui, the paper grew out of her Advanced Research Methods in Auditory Cognitive Neuroscience course, and is the precursor to Jung's senior and master's theses. The study uses a behavioral test to look into how music and language—two universal human functions—may overlap in their use of brain resources. The researchers show that perturbations in rhythm take up sufficient attentional resources to interfere with how people read and understand a sentence. The results support the view that rhythm, music, and language are not limited to their separate processing in the auditory circuits; instead, their structure creates expectations about tempo, harmony, and sentence meaning that interfere with each other in other sensory systems, such as vision, and in higher levels of cognitive processing.
"We think that the role of rhythm in this sharing of brain resources dedicated to music and language is an important finding because it could help people who use music as a therapy to help their language functions," explained Loui. "For example, people who have aphasia (loss of language) due to stroke are sometimes able to sing, a fascinating paradox that led to the development of Melodic Intonation Therapy—a singing therapy designed to help aphasics recover their language functions. Rhythm is important for this therapy, but its precise role is unclear. By studying how rhythm guides the way the brain shares its processing between music and language, we might be better able to target Melodic Intonation Therapy in the future."