Wesleyan Refugee Project Aids Refugees from around the World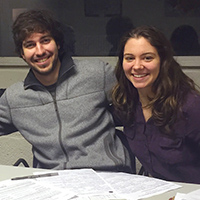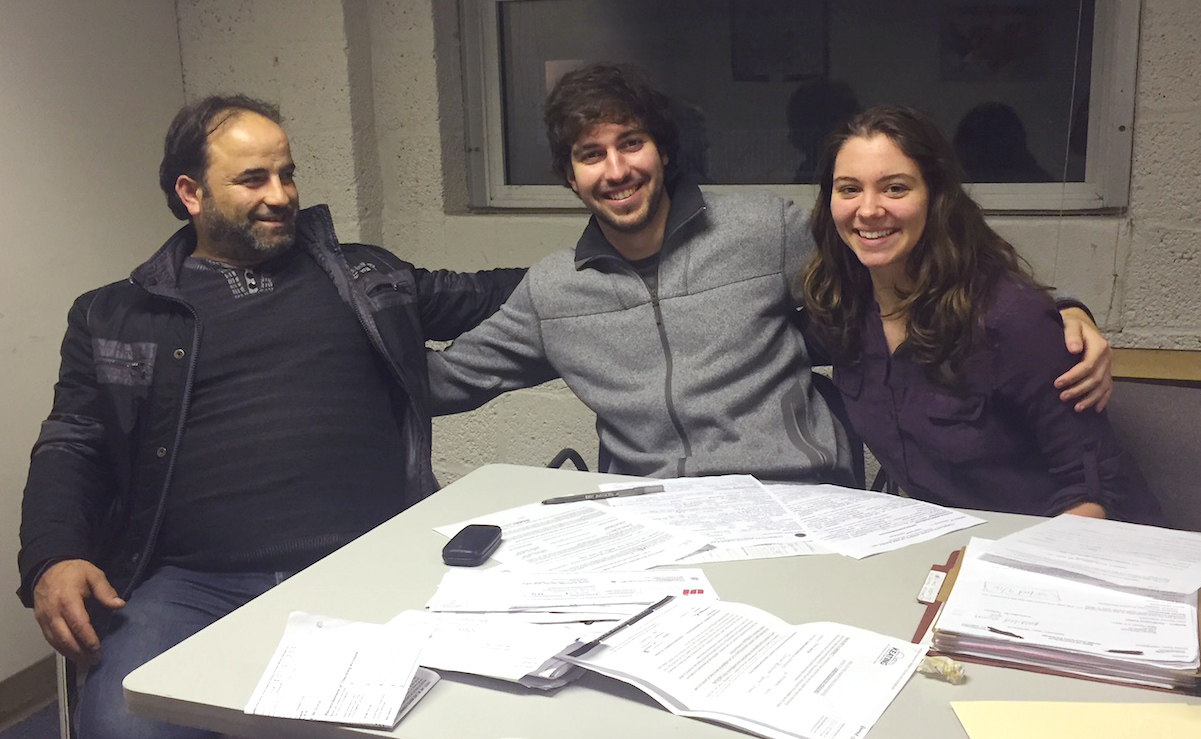 The world is currently facing the largest refugee crisis since World War II. Concerned Wesleyan students are volunteering with community organizations, coordinating various speaker panels, fundraising for international NGOs and agencies, and engaging in advocacy efforts.
This fall, Casey Smith '17 and Cole Phillips '16 founded the Wesleyan Refugee Project (WRP). Smith, a College of Social Studies major who is pursuing certificates in Middle Eastern studies and international relations, has worked with refugees since high school, advocated for refugees' rights in Washington, D.C., and volunteered for refugee resettlement organizations. She is currently studying abroad in Jordan, where she helps refugees access legal services with the International Refugee Assistance Project (IRAP) and teaches yoga at the Collateral Repair Project (CRP). Phillips is a government major pursuing certificates in Middle Eastern studies and international relations. While studying abroad in Jordan, he worked for CRP, an NGO that provides aid to Syrian and Iraqi refugees. Phillips then returned to Jordan in August via a Davenport grant to conduct research for his thesis, and grew close with a Syrian refugee with whom he worked as an interpreter. These experiences inspired Smith and Phillips to engage the Wesleyan community in refugee aid work.
"More broadly, we also wanted to start conversations and bring awareness about refugee issues to campus," said Smith.
Currently, there are 34 Wesleyan students volunteering through WRP, and many more have expressed interest. Every week, student volunteers work with three different organizations: Integrated Refugee and Immigrant Services (IRIS), helping refugees apply for housing and energy subsidy programs; the International Refugee Assistance Project (IRAP), working on refugees' resettlement applications; and Paper Airplanes, tutoring Syrian refugees in English.

Sophie Zinser '16 joined early in the project as the volunteer coordinator for the IRIS group, but her role has expanded to co-coordinating the group's efforts. A College of Letters and French studies major, Zinser has been studying Arabic since her sophomore year at Wesleyan. After interacting with refugees as a student studying abroad in Paris and as an Olin Fellow in Morocco, Sophie was inspired to engage further with refugees via volunteer efforts on campus.
"Working with IRIS has exposed my fellow students and I to just how much time and energy incoming refugees and their case workers spend dealing with endless paperwork and bureaucracy just to ensure their eligibility for basic things, such as subsidized housing or electricity," she said. "Realizing this has made my fellow students and I more passionate about being the friendly faces that guide them through the processes, so that they can spend more time worrying about the million other concerns on their minds, such as learning English, assimilating into American culture, and being happy."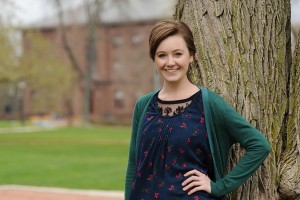 "The most poignant part of this work is actually meeting and befriending the individuals and families who come into IRIS for assistance," added Phillips.
The refugees that IRIS works with come from Syria, Iraq, Eritrea, Congo, Sudan, Afghanistan and other countries.
Through the volunteer partnership with IRAP, students have been able to help Iraqis and Afghans who were previously employed in the U.S. in some capacity get in touch with their past U.S. supervisors and apply for resettlement via the Direct Access Program (DAP). Phillips stresses the impact that Wesleyan students have had through IRAP and IRIS:
"We have had a number of really enthusiastic, committed underclassmen who have contributed to both IRIS and IRAP's volunteering efforts." Phillips said. "This ensures that WRP will have a lasting and successful impact on refugee aid work in the future."
Both IRIS and IRAP have had successful cases as a direct result of Wesleyan students' efforts this semester.
While the world is currently captivated by the refugee crisis in Syria, Smith stresses that "there are diverse populations of refugees worldwide facing a wide variety of issues. With our volunteer programs, we've intentionally sought out diverse opportunities for Wesleyan students to work with Syrian refugees through Paper Airplanes, Iraqi and Afghan refugees through IRAP, and resettled refugees from all over the world through IRIS." Phillips adds that, "Moreover, with the advent of the Syrian crisis, many of the refugees from other areas of the world have received less attention from the international community, which has even led to tensions between these different refugee populations within many host countries."
Earlier this semester, WRP brought Amanda Lane from Collateral Repair Project to speak at Wesleyan about her work with Syrian and Iraqi urban refugees in Amman, Jordan. Next semester, they're collaborating with the administration to organize a series of three panels of speakers about refugees.
The group is also fundraising. They recently raised more than $500 through a T-shirt sale to benefit the Collateral Repair Project and recruited a number of regular donors for the project among Wesleyan students. They plan to organize more fundraisers for refugee NGOs and international aid organizations in the near future.
In September, President Michael Roth put out a call for ideas for what the Wesleyan community could do to help refugees from Syria, and he reported back in October with a plan for action. Smith, Phillips and Zinser would like to see the university create a scholarship fund for a refugee student to come to Wesleyan. They are reaching out to organizations and individuals for help in identifying qualified and interested students, and plan to coordinate more with the Admission office and administration going forward.
Anyone interested in getting involved with WRP should contact Smith at cksmith@wesleyan.edu, Phillips at cdphillips@wesleyan.edu or Zinser at szinser@wesleyan.edu. They also encourage people to donate to international aid organizations and NGOs, such as UNHCR, WFP, International Rescue Committee, Mercy Corps, Save the Children, Collateral Repair Project, International Refugee Assistance Project and others.
"These organizations are currently stretched really thin and are always in need of funds, so any contribution that you could make would make a world of difference for the refugee communities they serve," said Phillips.