Dierker, Mukerji Honored as Women of Innovation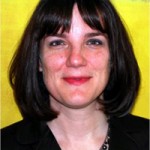 Lisa Dierker, professor of psychology, director of pilot programs for the Center for Pedagogical Innovation, and Ishita Mukerji, the Fisk Professor of Natural Science, professor of molecular biology and biochemistry, professor of integrative sciences, were both honored at the 12th annual Women of Innovation Awards. Presented by the Connecticut Technology Council, the awards celebrate the energy, creativity and success of women and students from Connecticut's science and technology community.
Both professors were honored in the category of Academic Innovation and Leadership. The celebration was held April 6 in Plantsville, Conn.
Dierker was honored for her work developing a curriculum to introduce students to a passion-driven, project-based course in applied statistics, data analysis and programming. Through a growing network of high schools, community colleges, and universities as well as a massive open online course (MOOC), she is dedicated to creating real access for women and other underserved populations, both locally and across the globe.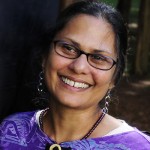 Mukerji was recognized for her research focused on the study of protein-DNA interactions to understand the mechanisms of gene expression, DNA replication and DNA repair. She previously served as dean of science and mathematics at Wesleyan, where she helped to establish the Wesleyan Math and Science Scholars program and the College of Integrative Sciences.