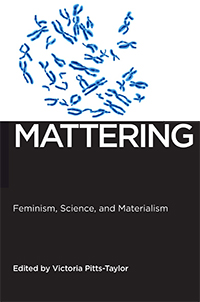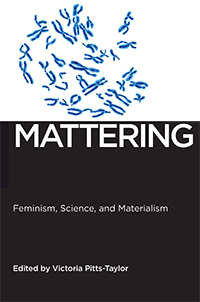 Victoria Pitts-Taylor, chair and professor of feminist, gender and sexuality studies, is the editor of Mattering: Feminism, Science and Materialism published by NYU Press in August 2016.
Anthony Hatch, assistant professor of science in society, co-authored a chapter in the collection titled "Prisons Matter: Psychotropics and the Trope of Silence in Technocorrections."
Mattering presents contemporary feminist perspectives on the materialist or 'naturalizing' turn in feminist theory, and also represents the newest wave of feminist engagement with science. The volume addresses the relationship between human corporeality and subjectivity, questions and redefines the boundaries of human/non-human and nature/culture, elaborates on the entanglements of matter, knowledge, and practice, and addresses biological materialization as a complex and open process.