Chitena '19 Receives Davis Projects for Peace Grant to Teach Programming in Zimbabwe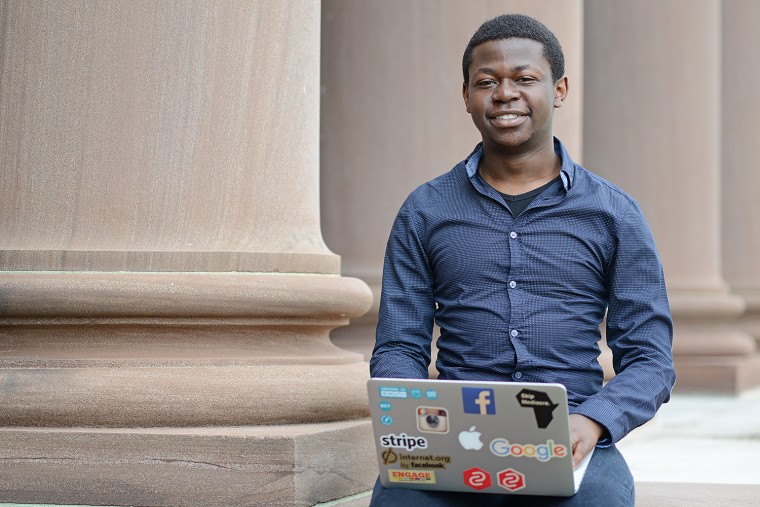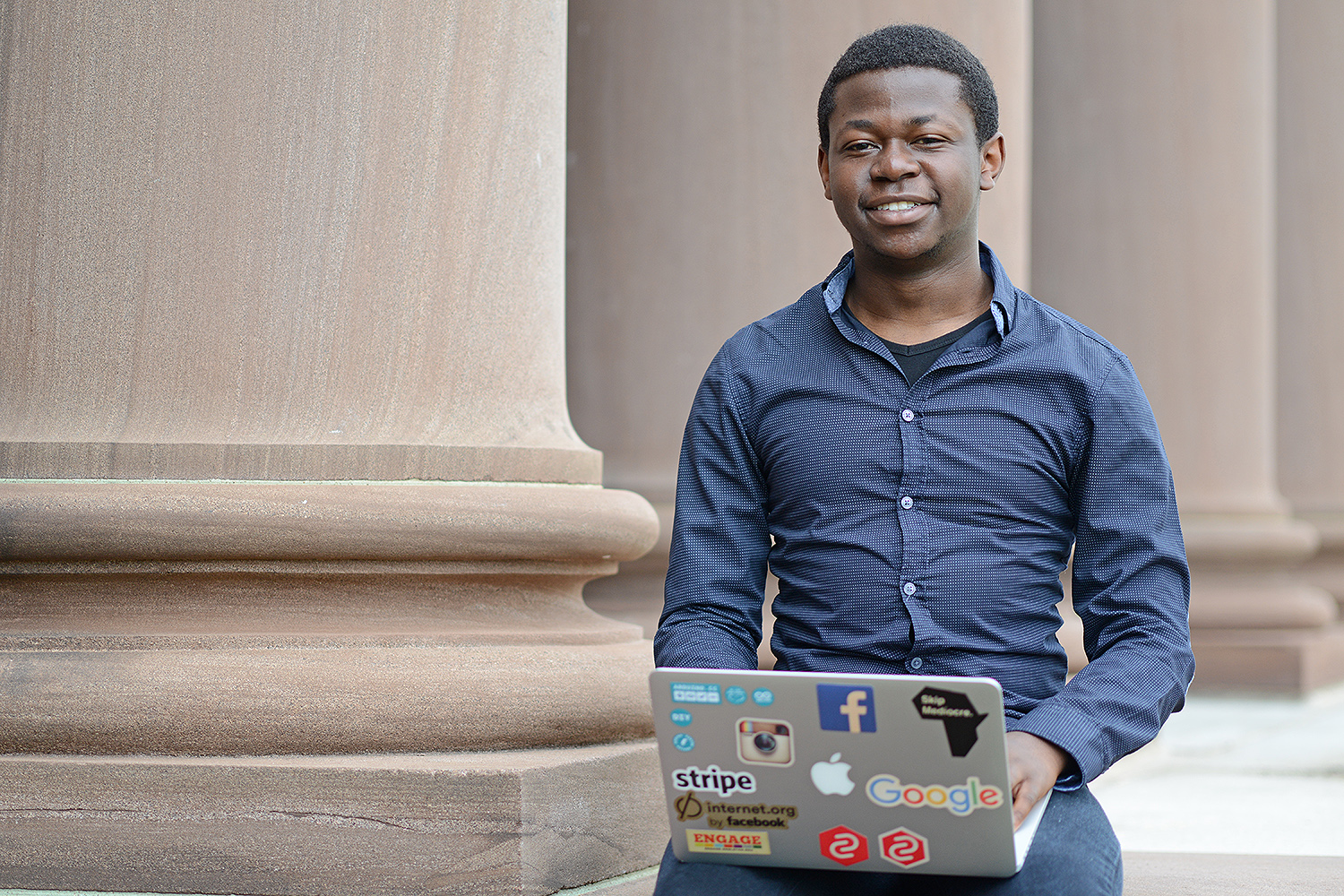 Alvin Chitena '19 has been awarded a Davis Projects for Peace grant of $10,000 to launch his project Zim Code at five high schools in Zimbabwe this summer. Zim Code provides Zimbabwean youth with free access to resources they need—computers, internet access and instruction—to learn computer programming and how to apply their new skills in their community.
Davis Projects for Peace was created in 2007 through the generosity of Kathryn W. Davis, a lifelong internationalist and philanthropist who died in 2013. It supports initiative, innovation and entrepreneurship by undergraduate students focused on conflict prevention, resolution or reconciliation in countries around the world.
Growing up in in Bulawayo, Zimbabwe and attending public schools, Chitena was fascinated by computers but lacked the resources to learn programming. However, he worked with computers from the age of eight, doing hardware repairs in a computer shop and fixing network issues at an internet café.
Chitena took his first computer science class, Introduction to Programming, this fall semester at Wesleyan with Visiting Assistant Professor of Computer Science Olivier Hermant.
"It was the most amazing experience," he recalls. "I love the idea that with just a computer and an internet connection, you can build something that's so impactful and can touch billions of people. Facebook is an example of something that started on a college campus with not many people doing it, but now a billion plus people use it. There is so much creative power in computer programming that I believe if we give people access, they can create big things with it."
Chitena plans to declare a major in computer science.
He stayed at Wesleyan over winter break and, on the quiet campus, had time to reflect on the progress he had made and the limitations faced by young people back home. He attended a Career Center program with Director Sharon Belden Castonguay, who encouraged him to follow his dream and use the Patricelli Center for Social Entrepreneurship's resources to support his vision of spreading knowledge of programming in Zimbabwe.
This spring, Zim Code was a finalist in the Patricelli Center's Seed Grant Challenge, but Chitena withdrew from the competition before the selections were made after learning that the project would receive the Davis Projects for Peace grant.
The $10,000 grant will primarily pay for 20 laptop computers to teach programming to youths, age 14-19, in Zimbabwe. The program is open to both high school students and school drop-outs (extremely common in Zimbabwe), and is intended to improve their future prospects in a country where unemployment is estimated at between 85–93 percent.
With lecture materials prepared by Hermant and support and supervision from a computer science professor at the National University of Science and Technology in Bulawayo, the programming courses will be taught by a group of freshman college student volunteers. All the students are from Zimbabwe and, like Chitena, came to college in the U.S. through the United States Student Achievers Program, which helps bright and financially disadvantaged students apply to college in the U.S.
Programming will be taught in about three two-hour sessions each week from May through August. Food will be provided to participants after every session. A final project and exam will assess the progress of the participants. Team members will assist the participants in setting up coding clubs in their schools to spread knowledge of programming.
"A success for us would be getting students, some of who have never used a computer, to go from that stage to actually be able to solve a problem on their own using the computer skills we teach them," said Chitena. "If that generates enough interest and manages to convince people in this community that these are skills we need to teach our children, that would be a greater success."
He added, "We want to be at the forefront of the conversation about how to bring computer science to students in Zimbabwe."
The Zimbabwean government is currently promoting the teaching of STEM fields in high schools. Chitena tweeted at the Minister of Education about Zim Code and received an immediate enthusiastic response.
"We're already working with the Minister of Education in our country to start that conversation. He wants us to implement that project and show results to prove it's a necessary skill."
Beyond the computer science instruction he has received at Wesleyan, Chitena credits staff at the Career Center and Patricelli Center for their support. He also received inspiration for the curriculum he's developing from Digital Wesleyan, an eight-week coding boot camp run every year in spring semester. Chitena also participated on a trip to Silicon Valley hosted by Kai Wesleyan over spring break. Students attended a coding boot camp in San Francisco, which gave further guidance on curriculum, and visited the campuses of companies like Facebook, Google and Pinterest.
Read about past Davis Projects for Peace recipients in these Wesleyan connection articles:
Claudia Kahindi '18 and Olayinka Lawal '15
Mfundi Makama '14 and Greg Shaheen '13
Kennedy Odede '12 and Jessica Posner '09
Robert McCourt '08 and Nyambura Gichohi '08