Wesleyan Athletics Giving Days (WAGD) is a competitive fundraising initiative bringing together donors and volunteers in support of Wesleyan Athletics. For a week, athletic teams compete for the greatest percentage of donor participation for their sport. At the end of the week, the highest scoring teams—one men's and one women's—each win $5,000 for their most critical needs.
The program runs Feb. 21–28, 2018. Donors making a gift online or over the phone at 860-685-2110 increase their team's overall participation percentage, moving them up the leaderboard. The WAGD website will be updated each day.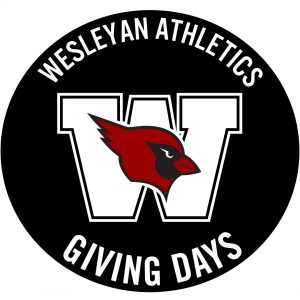 In addition to the winning men's and women's teams scoring $5,000 for their individual sport, if the number of participating donors exceeds 1,500, an extra $5,000 will be unlocked for Sports Medicine enhancements.
"Sports medicine is an essential part of the overall athletic experience for all Cardinal student-athletes, said Director of Athletics Mike Whalen. "Strengthening the Athletic Injury Care program to meet the needs of our athletes is one of many non-sport-specific reinvestment opportunities planned for Wesleyan Athletics."