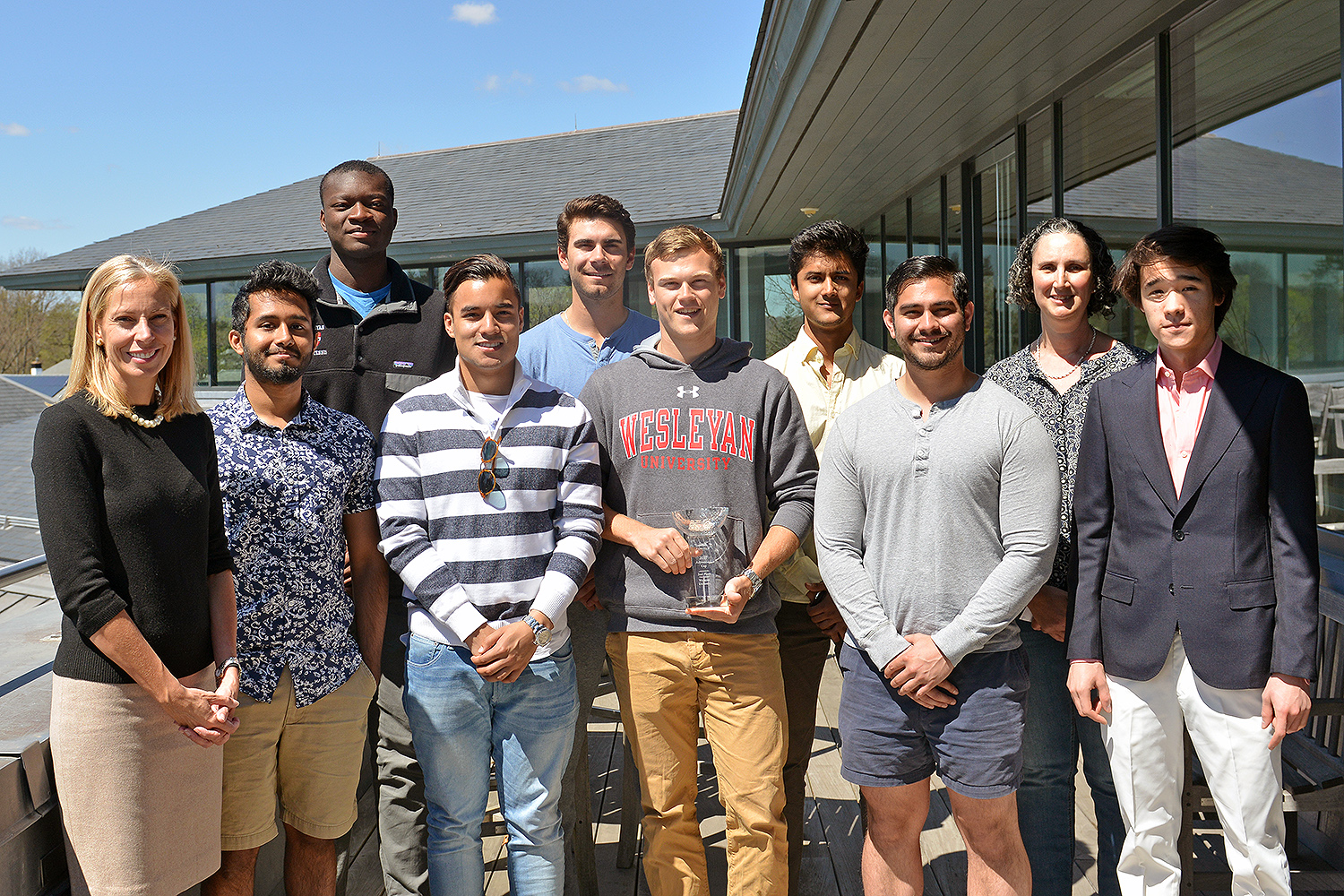 A team of Wesleyan students took second place with a 24.28 percent return in the 2017 Adirondack Cup, a stock picking contest for college students interested in the investment field. This is the sixth year that Wesleyan has fielded a team, and represented the best performance to date. The contest offers a unique setting for students to test their investment research skills using businesses not widely covered by analysts and the news media.
Over 160 students from 22 colleges and universities participated in the contest this year, which focuses exclusively on "small cap" public companies, the expertise of the contest's sponsor, Adirondack Research & Management, Inc. This firm is an advisor to The Adirondack Small Cap Fund (ADKSX), an SEC registered no-loan mutual fund established in 2005. A team from Union College took first place. See the final results here.
Wesleyan's team members included Eddie McCann '19, Nikolas Ortega '19, Daniil Plokhikh '19, Attul Jakkampudi '20, Sonja English '20, Mitchell Motlagh '20, Sahil Shah '19, Kofi Ofori-Darko '20, Dan Tran '20, Allesandro Lorenzoni '20 and Daniel Lombardo '19.