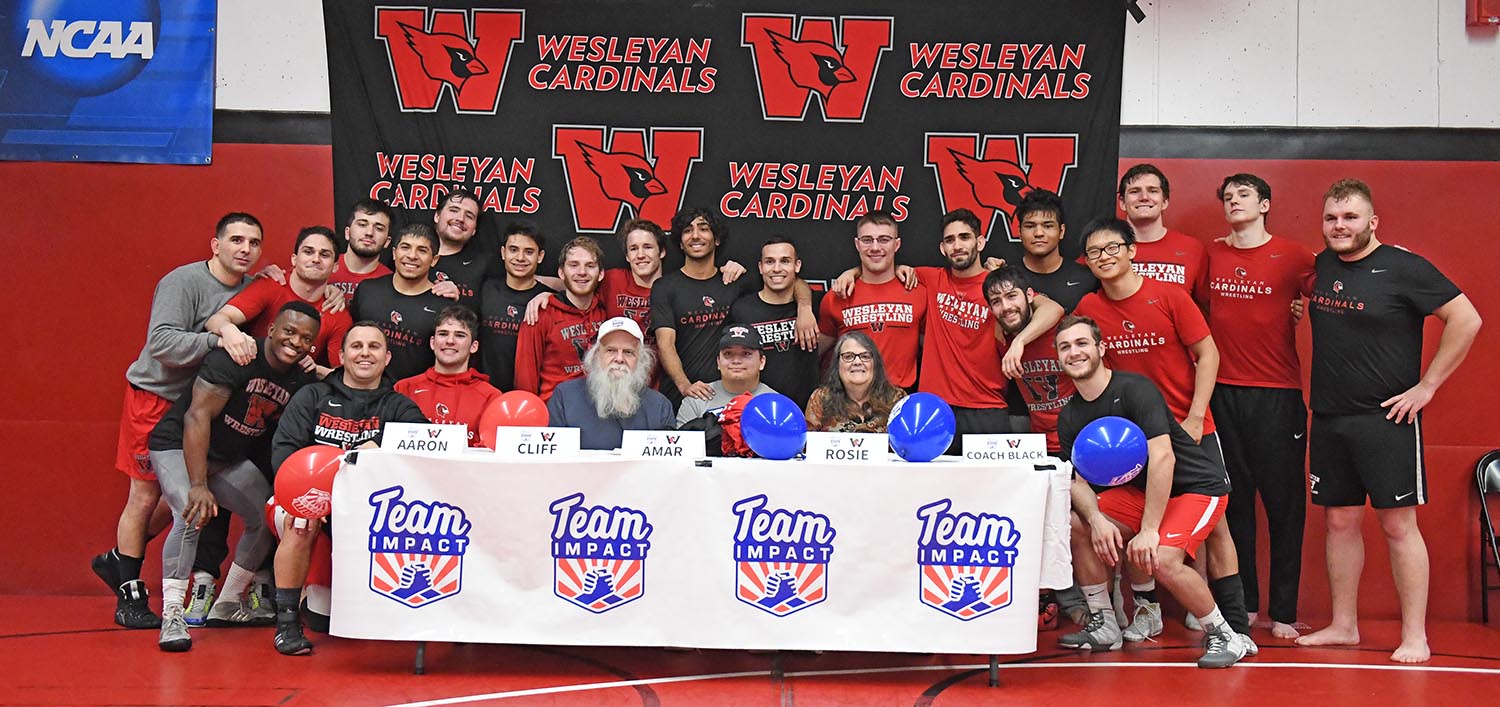 On Feb. 14, the Wesleyan University wrestling team added its newest member to the team as 14-year old Amar Champlin of Team IMPACT signed his National Letter of Intent.
"It is a great day to be a Cardinal," said head coach Drew Black. "And it is a great day to be Amar and have him and his family join our team. We are all very excited as we added a great Cardinal to the program."
Amar is in the eighth grade and hails from Old Saybrook, Conn. He loves sports, especially wrestling.
"To be a Cardinal, you need to be dedicated, hardworking, caring, thoughtful, and invested in making yourself better and all your teammates around you better in every way," Black said. "Amar will certainly make our program better by bringing all of his great qualities and values. We are so happy and proud to add Amar Champlin to the Wesleyan University wrestling team!"