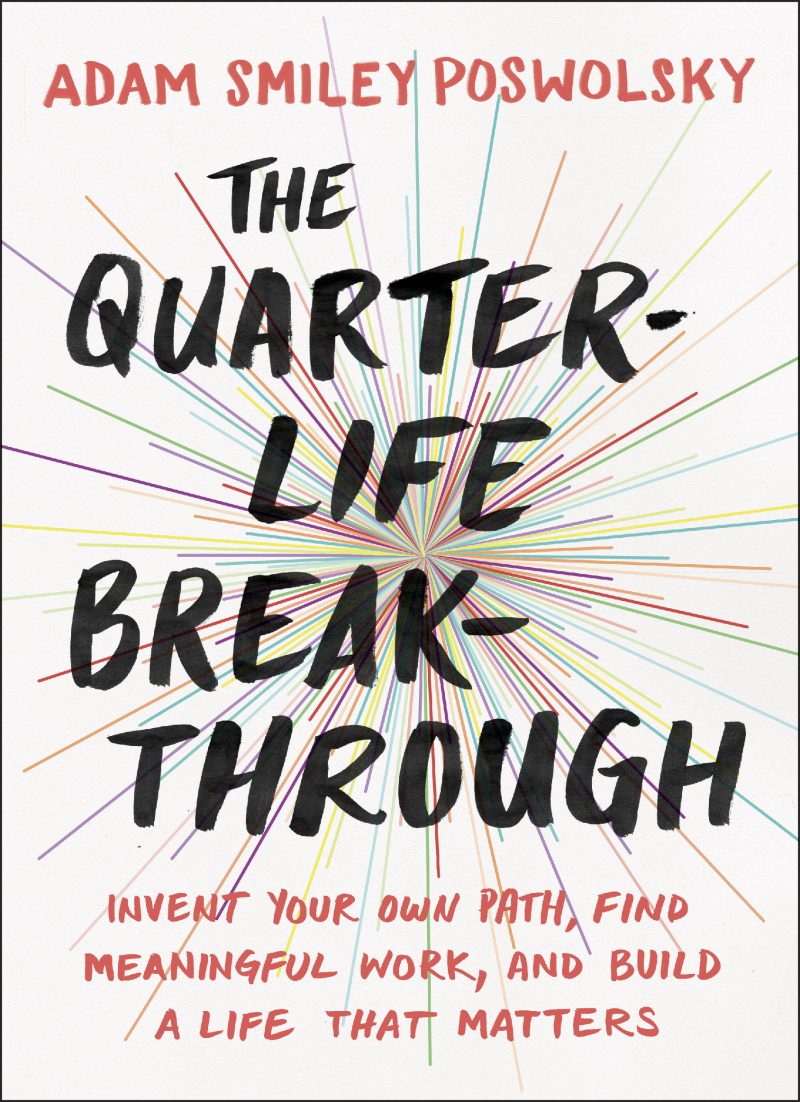 Author Adam "Smiley" Poswolsky '05 talks to News @ Wes about his new book, The Quarter-Life Breakthrough: Invent Your Own Path, Find Meaningful Work, and Build a Life That Matters (TarcherPerigee/Penguin Random House, 2016). Learn more about Poswolsky's work at smileyposwolsky.com.
What did you major in at Wesleyan and how did that influence your career path out of college? Did you always know (or at least think you knew!) what you wanted to do with your life? If so, were you surprised when that belief was challenged by your actual experience?
I majored in film studies at Wesleyan, so after graduation I moved to New York City and worked in film production for two years as a location scout and production assistant. I thought filmmaking was my calling, so I was surprised to find out that I actually wasn't that inspired by film production. The hectic film sets, the massive trucks, the brutal hours and long nights, the stressful months of pre-production, the crew members chain-smoking on set; it seemed out of sync with why I loved studying film at Wes, which was my interest in film as a medium for social change. The film major at Wes teaches you how to make movies, but more importantly, it teaches you how to craft a compelling narrative; it teaches you about perspective and persuasion. Those are the lessons that continue to inform my work today as a writer and public speaker—it's not the fact that I was a film major, it's that I learned how to share my story.